Dejounte Murray is having a strong season in his first year as a member of the Atlanta Hawks. The sixth-year point guard is averaging 20.5 points, 5.3 rebounds, 6.2 assists, 1.7 steals and 0.4 blocks per game. Murray is shooting 44.6% from the field, 34.7% from three-point range and 83.3% from the free-throw line.
The one-time All-Star is in the third year of a four-year, $64 million contract he signed with the San Antonio Spurs. Murray is set to make $16.6 million this season and $17.7 million next season. Over his six seasons with the Spurs, one of which he missed due to a torn ACL, Murray made $36.1 million.
Murray averaged 12.5 points, 6.0 rebounds, 4.8 assists, 1.4 steals and 0.3 blocks per game. He had a breakout season in 2021-2022, averaging 21.1 points, 8.3 rebounds, 9.2 assists, 2.0 steals and 0.3 blocks per game. Murray, who led the league in steals, was named an All-Star for the first time in his final season with the San Antonio Spurs.
•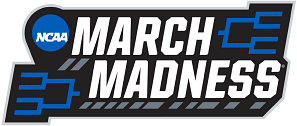 Watch Dejounte Murray's highlights from his breakout 2021-2022 season below:
---
Why was Dejounte Murray traded from the San Antonio Spurs?
Many fans were shocked when the San Antonio Spurs decided to trade Dejounte Murray this past offseason, as he was a budding star fresh off his first All-Star appearance at the age of 25.
ESPN analyst Brian Windhorst shared some insight on the Spurs' decision to move Murray on his podcast, "The Hoop Collective," stating:
"He and his agent, Rich Paul, made it known he was not going to extend his contract with the Spurs this summer, and that wasn't really necessarily about the Spurs. His contract is about $16 million on average. When you extend your contract, you're limited into how much of a raise you can get, and it would've been probably below his market value as a 25-year-old All-Star."
Windhorst continued:
"He pretty much told them - he's like, 'I'm probably not going to extend next summer either.' The Spurs were looking at a situation here where they were probably not going to be able to retain Dejounte Murray until he hit unrestricted free agency in two years."
Windhorst added that the Spurs believed that even if Murray continued to play great, his value would decline due to the length of his contract. With the Spurs unlikely to contend during those two years, they pulled the trigger on moving Murray to the Atlanta Hawks.
Watch Brian Windhorst discuss the San Antonio Spurs' decision to trade Dejounte Murray below (starting at the 47:10 mark):
Edited by Caleb Gebrewold