There used to be a time when race and ethnicity were as important as talent and ability to get into a team. History was a simpler time when character and skill were judged by skin colour and there was an obvious and apparent, if not overstated, emphasis on race. The situation was different in different countries and in different sports; while an Indian, Ranji, was playing cricket for England in 1896, South Africa and South African sport would deal with apartheid till about a century later.
In the world's oldest continuing democracy the race situation wasn't the most enlightened either. The Jim Crow laws enacted to maintain racial segregation were in force in most southern states till 1965. This reflected in American sport too; baseball had an unofficial colour line for a substantial period of time which ensured the non-participation of African-American players in the major and minor leagues. In one of the greatest ironies in sport, Jesse Owens, the man celebrated for shattering Hitler's Aryan pride, was forced to ride the hotel's freight elevator to attend the party in his honour.
•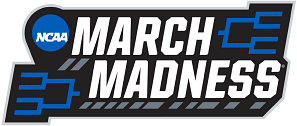 Although it might seem bizarre now, but the situation wasn't much different in the NBA either. The NBA now has the highest percentage of African-American players, but it took till 1947 for a non-Caucasian player to play in the NBA. That honour goes to Wataru Misaka, a Japanese-American, who played for the New York Knicks. The NBA had to wait three more years to witness the first African-American player. Four African-Americans were part of the NBA that year, but pride of place goes to Earl Francis Lloyd, who became the first African-American player to play in the NBA.
The Boston Celtics drafted the first ever African-American player, Chuck Cooper, while Nathaniel "Sweetwater" Clifton and Hank DeZonie were the two other African-Americans to play in the league that year.
31st October, 1950, was the date that made history. Earl Francis Lloyd played for the Washington Capitols to trail blaze the way forward – for sport and for racial equality. Earl Francis was born in Alexandria, Virginia, on the 3rd of April 1928, and grew up in a racially segregated America. While he admits that life was unfair and it was trial living with so much prejudice around, he found respect and impartiality in basketball. Appropriately enough, he would one day pave the way for others by throwing open the doors to racial equality and firmly shutting the one on discrimination.
Ever a man of humility, Earl Lloyd has always played down his role, in sport and in life, insisting that he merely played his part and that credit goes to so many others. He makes special mention of Chuck Cooper, who was the first black NBA player to be drafted in, and shuns comparison with Jackie Robinson, the man who broke the baseball colour line three years before him, asserting that Jackie Robinson had it a whole lot tougher than he ever did.
Earl Francis Lloyd played seven times for the Washington Capitols before the team got disbanded; he was then drafted into the United States Army and returned to the NBA a year later with the Syracuse Nationals. At Syracuse he became, along with teammate Jim Tucker, the first African-American players to win the NBA title. Lloyd had started his career at West Virginia State College where he had won two CIAA Conference and Tournament Championships. He would later go on to play for, and coach, the Detroit Pistons. Lloyd averaged 8.4 points and 6.4 rebounds per game in his professional career over the course of nine seasons and played more than 560 games. He made a career aggregate of 4,682 points. Nicknamed 'Big Cat' and 'Moon Fixer' during his playing days, this Big Cat did not just reach for the moon but actually made it there!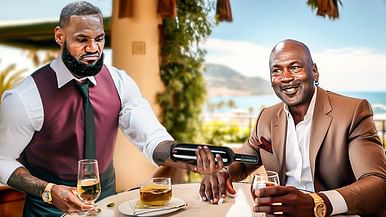 How is Michael Jordan officially richer than NBA's 10 richest players?!