Despite being second in the league in scoring, Joel Embiid was not named as a starter for the 2023 NBA All-Star Game. The Philadelphia 76ers star finished third in both the player vote and media vote. However, his fourth-place finish in the fan vote kept him from making the cut as a starter.
Fans took to Twitter to share their thoughts on Embiid being left out of the starting lineup.
"Joel Embiid was not named an All-Star starter. Whoa," @LegionHoops tweeted.
•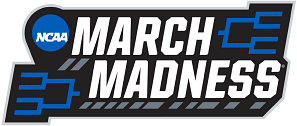 "All star game not a free throw contest," @jmy_slzr responded, suggesting that Embiid's 11.7 free-throw attempts per game kept him off of the team.
"Fans don't want to watch FTs in the all star game," @KarskiMD added.
@matthmathis pointed out that there were three other deserving candidates:
"Who would you put him above?"
@PerSources shared a similar sentiment:
"Why would he be"
@ShutUp_Tweet1 stated:
"The nba knows he will get in the all star game and shoot 75 free throws with 74 flops… Make the game 4 hours long."
@DurGoat_7 added:
"good. hes a ft merchant."
@unknownasian tweeted:
"cause KD, Tatum, and Giannis better"
@aqouraa tweeted:
"Because he's a FT merchant and a fraud. Not a fan favorite. Not surprising."
@theonlyreacher_ tweeted:
"He's not having a better season than the competition idk what to tell you"
Check out Legion Hoops' tweet and the response from fans below:
Should Joel Embiid have been named an All-Star starter?
Joel Embiid has had a strong season as he has averaged 33.4 points, 9.8 rebounds, 4.1 assists, 1.1 steals and 1.7 blocks per game while shooting 53.2% from the field, 34.5% from 3-point range and 86.1% from the free-throw line. Furthermore, his Philadelphia 76ers are currently 31-16 and in second place in the Eastern Conference.
While Embiid has played great this season, Kevin Durant, Giannis Antetokounmpo, and Jayson Tatum are all deserving starters as well. Furthermore, each of the three players has played more games than Embiid this season. Finally, Embiid has attempted to play the "villain," leading many fans to dislike him. The fan vote is nothing more than a popularity contest, and some fans refuse to vote for him.
Fortunately for Embiid, he will certainly be selected to the All-Star team, and being a starter or reserve isn't much of a difference in a game where everyone sees plenty of minutes.
Edited by Caleb Gebrewold