With a 58-84 loss to Qatar, The Indian Cagers ended the FIBA Asian Basketball Championships in eighth place. Despite the disappointing finish, there was one takeaway from the match: the Indian bench is not as shallow as it had appeared in the run-up to the match. Gurvinder Singh Gill showed why he has a lot of expectations and Arvind Arumugam was explosive in the second half. Qatar finished in 7th place.
The first quarter was conspicuous because of the absence of the Indians' characteristic starting burst. Qatar took an early lead 10-4 in the first few minutes. They used their physicality and athleticism well against the Indians who weren't as cohesive as they should've been. Qatar scored quickly to extend their lead to 15. Bhriguvanshi and Amjyot scored for India to pull the lead down to 9. The 1st quarter ended with the scores at IND 14-23 QAT.
•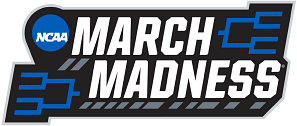 Qatar kept the Indians at arm's length in the 2nd quarter, with an 11 point lead. Hasan Mohamed led Qatar's scoring. The Indians were bleeding points as Qatar connected with 9 out of 11 three pointers. They ended the first half with a huge 21 point lead, with India 30-51 Qatar.
Arvind Arumugam made a strong case for himself in the 3rd quarter, displaying much tenacity at the post. Hasan Mohamed continued to be his team's offensive spearhead, shooting 3s at will. Gurvinder Gill made his presence felt on the court as he wasn't afraid to make plays. He will certainly be one to watch out for, with time. Qatar were a little less intense in the 3rd, in keeping with the stature of the match. The quarter ended with the scoreboard reading IND 46-69 QAT.
The fourth quarter was characterized by a lack of urgency from both teams, understandably from the fatigue of the tournament. Hasan Mohamed tried to take his personal tally across 30 points, but fell short at 28. Amjyot Singh got back in the mix just before the final buzzer. The match ended with the scores at QAT 84-58 India, a 26 point win for the former.
The Cagers have shown that they have the spirit and the talent to come up with a better performance, but the lack of numbers in the team has seriously retarded what could have been. More depth in the Indian bench would certainly have a very high positive impact on the team's performace and win-loss record. That is the prayer on every Indian basketball afficionado's lips.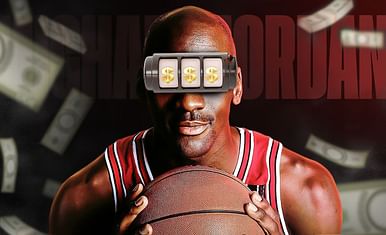 How did Michael Jordan's gambling "habit" taint his image?