Almost all the teams competing in the 2023 FIBA World Cup have completed their tune-up schedule.
Most contending teams proved their credentials with a string of good performances. Yet, some teams that have high expectations will need to put some extra work in between now and August 25.
As such, the power rankings of contending teams have changed over the past two weeks. We've seen some unheralded rosters begin to climb the ranks, while some favorites have struggled out of the gate.
•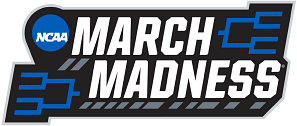 Let's take a look at how the FIBA World Cup power rankings are taking shape heading into the start of the tournament.
---
FIBA World Cup 2023 power rankings
Below is a list of the teams who currently reside in the top 10 of the power rankings.
#1 Team USA
Five tune-up games, five wins.
Team USA's comeback victory over Germany on August 20 was an indication of how tough it will be to defeat the American national team. Their roster is teeming with high-level talent that can flip a game in an instant, just like Tyrese Haliburton did against Germany.
A perfect tune-up schedule has kept Steve Kerr's men as the favorites heading into the tournament.
---
#2 Canada
Not the undefeated run to the FIBA World Cup that Canada would have been hoping for. The Canadian national team dropped their opening and final games, losing to Germany and the Dominican Republic respectively.
However, Shai Gilgeous-Alexander proved that he's going to be a genuine force throughout the tournament. Canada also showed flashes of why they're among the favorites, but will need more consistency.
---
#3 France
Even without Victor Wembanyama, the French national team looks stacked.
After a seven-game warm-up schedule, France enters the FIBA World Cup with a 6-1 record. The versatility and depth on offer will ensure the French national team makes a deep run toward the final stages of the competition.
---
#4 Australia
The ease of Australia's tune-up schedule shouldn't be lost on anybody, with the team faving high-level competition only against France. As such, it's hard to project how well the Australian national team is going to fair during the latter stages of the tournament.
Nevertheless, they have a strong roster with a long list of professionals who can impact a game.
---
#5 Germany
After dominating at the 2022 EuroBasket, Germany continue to look like a nation ready to embark on another spellbinding run. Dennis Schroder is made for the international basketball scene, while Franz Wagner's versatility will be a tough weapon to contain.
---
#6 Slovenia
Luka Doncic's presence within the Slovenian national team's roster will ensure they're capable of making it through to the latter stages of the FIBA World Cup. However, Slovenia struggled throughout their build-up to the tournament, losing four of their seven games, which is why they've slipped out of the top five.
---
#7 Spain
In previous years, Spain was second only to America, but the golden era of Spanish basketball is well and truly over.
Now, the Spanish national team will have to rely on a team-centric brand of basketball rather than relying on the brilliance of multiple individuals. There is no Marc and Pau Gasol and in their place, Spain have Usman Garuba along with Willy and Juancho Hernangomez.
---
#8 Italy
The Italian national team doesn't boast any elite-level individuals. Instead, they play a cohesive game, where everyone in the rotation is working for each other and looking to plug gaps.
That type of basketball will see Italy sustain a deep run in the FIBA World Cup. However, once they come up against a powerhouse such as the USA or Canada, their tournament will likely come to an abrupt end.
---
#9 Serbia
Serbia won three of their four tune-up games and looked good while doing so.
They haven't played one of the FIBA World Cup's elite contenders, but did record wins against Greece, Italy, and China. As such, their solid pre-tournament form has seen them crack the top 10 of the power rankings heading into the tournament.
---
#10 Dominican Republic
When Al Horford and Karl-Anthony Towns pulled out of the FIBA World Cup, the Dominican Republic's chances of making a deep run took a big hit. They went on to lose three of their four tune-up games.
However, their win against Canada proved they can be a threat in the upcoming tournament. It also earned them the 10th and final spot on the current power rankings.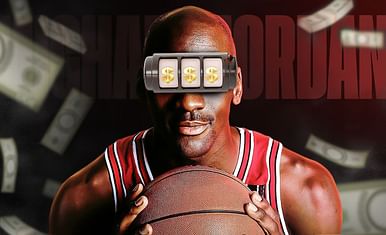 How did Michael Jordan's gambling "habit" taint his image?
Edited by Anantaajith Raghuraman