Geethu Anna Jose and Anitha Paul Durai played in Thailand professional basketball league
1.75K //
18 Aug 2012, 12:13 IST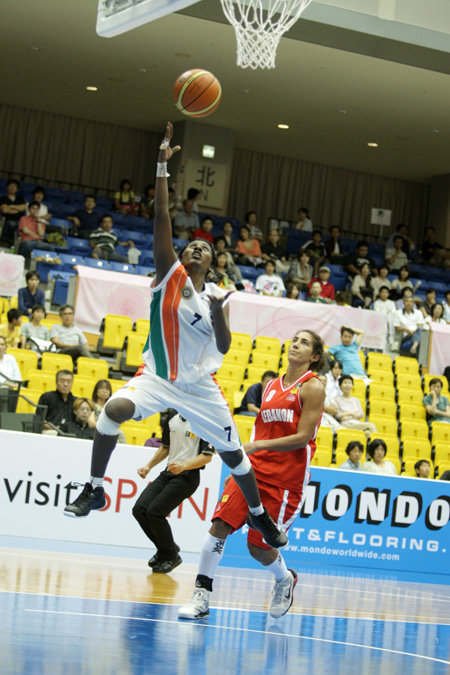 India's fearsome twosome of Geethu Anna Jose and Anitha Paul Durai – forever teammates in Southern Railway, Indian Railways, and the Indian National team – again joined forces, but this time in foreign shores. Geethu and Anitha were both signed on a one-month contract to play for the Sripatum University in Bangkok in a women's professional basketball league in Thailand.
The league is now nearing its end, and the finale, according to Anitha, is set to be held on Sunday, August 19th. Geethu and Anitha's squad – Sripatum – lost in the Semi-Final of the tournament but finished in third place after defeating Tak.
Geethu (27) and Anitha (27) were offered the contract to play in Thailand after their impressive showing at the 3rd Asian Beach Games in China, where they led India's 3×3 basketball squad to an improbable gold medal win, going undefeated throughout the championship and defeating heavily-favoured China in the final.
6 foot 2 Center Geethu, from Kerala, has already made a mark in international basketball over the years. Considered to be one of the greatest women's basketball players in Indian history, she was the first Indian player to play abroad professionally when she spent several years in the Australian basketball leagues. A year ago, Geethu also became the first ever Indian player to be offered a trial with teams from the WNBA.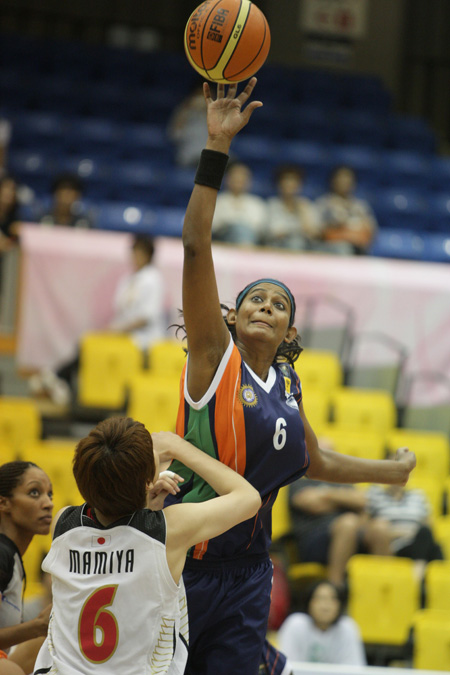 Tamil Nadu's Anitha has been Geethu's constant running mate for the Chennai-based club Southern Railway and for Indian Railways for nearly a decade. The 5 foot 6 forward has been a regular star, along with Geethu, in India's national team.
"It felt great to play in this league with my teammate, Anitha. Before it was just I who I had played professionally, I'm happy for the exposure for her, too," said Geethu Anna Jose after her team finished third in the Thailand league, "It was a great new adventure."
Although it's not exactly the world's most competitive league, I'm glad that India's most important players are taking the opportunities to earn money professionally for their skills and also gaining valuable exposure in a new basketball environment. Thailand usually hovers below India in international basketball rankings, but it seems that at least they have a functioning professional league. Hopefully the day is near when star players like Geethu and Anitha – and other deserving hoopsters in India – can play in a professional league back home.
"We have a lot of sponsors in India, but so far, no league has happened," Geethu added, "I hope I can play in a league in my own country before I retire!"