Grading every first round rookie drafted so far: 6-14
662 //
31 Dec 2012, 09:10 IST
6. Damian Lillard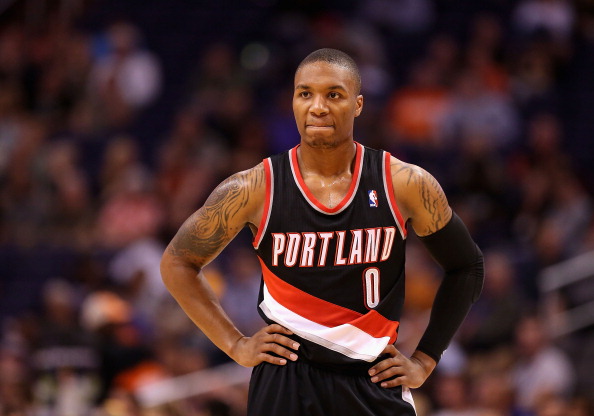 Position: Point Guard
Team: Portland Trail Blazers
College: Weber State
Grade: A+
Lillard has been the best draftee so far. He averages 18 PPG and nearly 7 APG, stats that nearly better what veterans Tony Parker and Deron Williams are putting up. Lillard not only shoots well in clutch situation, he's a creative weapon that any coach would want in his armoury during the final quarter. With Alridge at his peak and Lillard being groomed impeccably at Portland, the state of Oregon finally has a glitter of hope with its draft picks. (Remember Greg Oden and Sam Bowie?)
7. Harrison Barnes
Position: Small Forward
Team: Golden State Warriors
College: University of North Carolina
Grade: C
Barnes was a first overall NBA draft pick heading into the college season in 2011. His freshmen year in college had everyone talk about his skill set. He did show up though, but not enough and he went at number 7 in the '12 draft. Barnes isn't a poor prospect by any means – he's tall, shoots well and has speed on his side to guard the NBA's quickest. Yet, he doesn't live up to any expectation. UNC were knocked out by a less talented Kansas side in the NCAA brackets last year where Barnes was to blame for his unforgettable decision making. At Golden State, he hasn't improved from that weakness either. Good thing for him the franchise is in playoff contention thanks to David Lee and Stephan Curry.
8. Terrence Ross
Position: Shooting Guard
Team: Toronto Raptors
College: University of Washington
Grade: C
Ross is hard to judge. He doesn't get nearly half as many minutes as other rookies and when he does, doesn't feature prominently. 6 PPG, 0.5 APG and 2 RPG – those are sleeper stats. Yet he has immense potential. Toronto generally drafts decently well compared to other lottery teams and Ross was picked with some thought. Until he starts shooting more (for heaven's sake, he attempts 6.7 shots a game when every other rookie is slinging the ball at any try) or gets minutes, Ross will be one of the Caron Butlers – nobody knows what happens to you!
9. Andre Drummond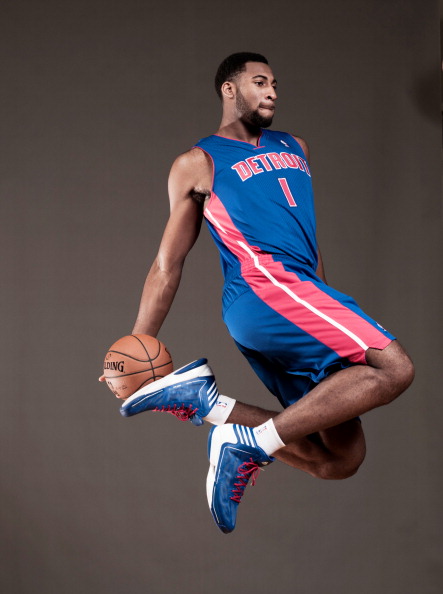 Position: Center
Team: Detroit Pistons
College: University of Connecticut
Grade: B+
Drummond is a beast. He doesn't shoot nearly as much as Ross but his defensive prowess is second to none amongst the rookies. A 21.32 PER – yes, he's as important as Davis is to the Hornets but that's not surprising with the absence of quality at the Palace. Drummond has a great future in this league – experts predicted him being the next Ben Wallace with the same build but I see him going even further. In a year, Drummond would be averaging a double-double and nearly 2.5 BPG, which is impressive for a 6 foot 10 inches center.
10. Austin Rivers
Position: Point Guard
Team: New Orleans Hornets
College: Duke University
Grade: C-
He cannot play the position of point guard, PERIOD. He struggled in college to adapt to the Coach K system and has shown nothing better in the NBA. Rivers' strengths lie in the shooting guard position but that is where Eric Gordon plays for the Hornets. The California native is forced into shooting from drive-ins instead of transition, something that certainly doesn't help his stats. Sometimes, I wonder if it is harsh on this rookie for the impeccable talent he possesses.
11. Meyers Leonard
Position: Center
Team: Portland Trail Blazers
College: University of Illinois
Grade: C
Leonard won't achieve significance with this Trail Blazers team: one – Damian Lillard stardom, two – lack of post game and three – lack of assertiveness to seek the ball. He averages nearly 20 minutes a game and shoots thrice during those 20 minutes. Obviously, you're prone not to notice this 7 foot monster.
12. Jeremy Lamb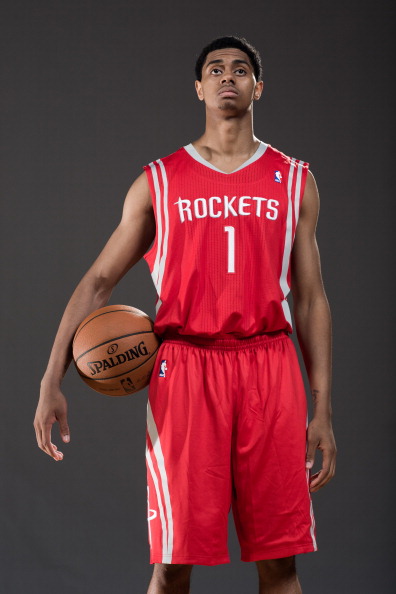 Position: Shooting Guard
Team: Houston Rockets (now plays for Oklahoma City Thunder)
College: University of Connecticut
Grade: D
Lamb played a crucial role in the National Championship winning side of UConn. Everybody looked at Kemba Walker and his clutch shooting but Lamb's man marking and pick-roll defined the tactical genius of Jim Calhoun. In the NBA, Lamb hasn't played more than a quarter; neither does he get the ball from a shooting abundance in Kevin Durant and Russell Westbrook. The answer is simple for Lamb – he has to move elsewhere before he's busted from the league.
13. Kendall Marshall
Position: Point Guard
Team: Phoenix Suns
College: University of North Carolina
Grade: F
It's shocking to see how depressingly bad these draft picks have gone after the first six. Marshall is in the D-League and doesn't average a point, rebound or assist per game in the NBA. Isn't this bad enough itself? And he plays for Phoenix – you'd expect him to thrive there.
14. John Henson
Position: Power Forward
Team: Milwaukee Bucks
College: University of North Carolina
Grade: C
Out of the first 14 lottery picks, three guys belonged to the UNC system. Yet, none of them have made it as big as any of us expected it to be. Henson isn't as good as Anthony Davis or Andre Drummond but neither is he as bad as 3.9 PPG, 2.7 RPG speaks. Maybe a year and more game time will change this grade?