Harden scores 31 to lift Rockets to 99-93 victory
603 //
13 Dec 2012, 15:50 IST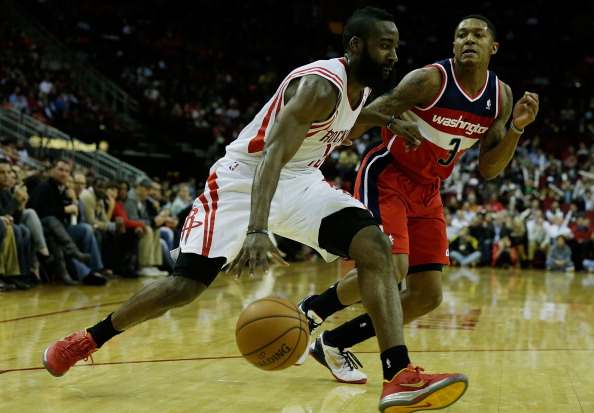 Houston, Dec 13 (IANS): Hoopster James Harden scored 31 points to lift the Houston Rockets to a 99-93 victory over the Washington Wizards in an NBA match here at the Toyota Center.
After missing Monday night's loss to San Antonio due to a sprained right ankle, Rockets guard Harden returned to lead the Rockets Wednesday night to their first victory under coach Kevin McHale in more than a month, reports Xinhua.
"That was the kind of typical James game where he just makes plays and attacks," McHale said.
"James was the only guy that had a rhythm early in the game."
After matching a career-high 38 points Monday night, Jeremy Lin had a subdued role in Wednsday's game, scoring only 10 points while adding six assists and five rebounds for the Rockets.
Rockets forward Chandler Parsons posted 18 points and eight boards.
Shooting guard Bradley Beal had 20 points to lead the Wizards which had five players in double-figures. Emeka Okafor had a season-high 19 points for Washington.