Pelicans guard CJ McCollum weighed in with his opinion on Myles Turner, and what he believes will happen to him in free agency.
Myles Turner became a topic of discussion during a recent episode of "The CJ McCollum Show." Turner has been red-hot to start the season. He is averaging 17.7 points and 8.5 rebounds through six games. His most notable performance came on Monday, when the Pacers were up against McCollum and the Pelicans.
Turner finished with 37 points and 12 rebounds in 37 minutes of action. McCollum finished with just nine points in 36 minutes.
•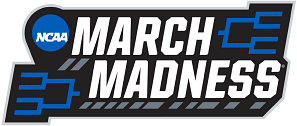 McCollum describes Turner as:
"A rare seven footer that is almost more comfortable on the perimeter than he is in the paint. … I think he's got a lot to prove."
Turner is shooting 49.2% from the field and 33.3% from 3-point range. He's hit eight of his 24 3-point attempts.
McCollum added:
"His touch, his skill set, his pick and the jumper, his arc, like his fluidity on the perimeters. It's rare for a 7-footer to move like that and to be that comfortable shooting threes and popping. But to also be able to block shots and be like a rim protector."
Myles Turner's presence on the floor is special. He is strong, but also quick and mobile. CJ McCollum experienced Turner's versatile skillset first-hand on Monday.
"He's a very unique player who's having a great year. … He's a skilled young player with a bright future there, or anywhere."
Myles Turner's name has come up in trade rumors since the offseason. The two teams he's been attached to are the Toronto Raptors and the LA Lakers. Turner would be a great fit on either team. But it's clear that the Lakers are more in need of his services.
CJ McCollum believes that Turner is capable of playing under the bright lights with a big-name organization like the Lakers:
Will Myles Turner stay or will he go?
Myles Turner is in the final season of a four-year, $80 million contract. He is set to become an unrestricted free agent this summer. He will be one of the most sought-after names on the market.
The Indiana Pacers have made it to the NBA Finals just once in their existence. They lost to the LA Lakers in six games during the 2000 NBA Finals. Since then, the Pacers have reached the Eastern Conference Finals just twice. They haven't advanced past the first round of the playoffs since 2014.
The Pacers failed to qualify for the playoffs in the last two seasons. They are projected to be a lottery team again this season.
So does Myles Turner leave in free agency for a more championship caliber team? Or will he stay in Indiana to grow with a promising young core?
Tyrese Haliburton and Bennedict Mathurin are the two main pieces that the Pacers are building around. Turner has been a great fit playing alongside them. It would make sense for the Pacers to Myles Turner to a long-term extension. But does Turner want to remain in Indiana?
The Pacers are currently 10th in the Eastern Conference with a 5-6 record.