Houston Rockets beat Phoenix Suns 111-81
690 //
14 Mar 2013, 16:52 IST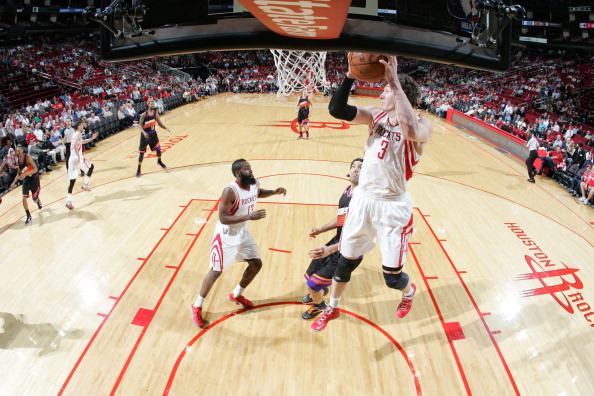 Houston - The Houston Rockets routed the Phoenix Suns 111-81 at the Toyota Center.
The home court added to the obvious revenge factor after the Suns' 107-105 win over the Rockets last Saturday. Donatas Motiejunas scored a career-high 19 points to lead five Houston starters in double figures Wednesday night, reports Xinhua.
James Harden contributed 18 points and Omer Asik had 14 for the Rockets, who stayed in No.7 spot in the Western Conference standings. Jeremy Lin had 13 points and six assists for the Rockets.
The Rockets led 58-45 at halftime, and strengthened its lead in the third quarter, outscoring the Suns 32-17.