Bam Adebayo is in the midst of another strong season, averaging 20.9 points per game, 9.9 rebounds per game, 3.3 assists per game, 0.9 steals per game and 0.7 blocks per game. The Miami Heat star is shooting 53.5% from the field and 82.8% from the free-throw line.
While the one-time All-Star's given name is Edrice Femi, he was nicknamed Bam Bam at the age of 1. While watching "The Flinstones," Adebayo flipped a coffee table in a manner that resembled Bamm-Bamm Rubble, a character on the iconic show. Adebayo's mother nicknamed him Bam Bam; however, one of the Bam's was eventually dropped.
The 14th overall pick of the 2017 NBA Draft is in his sixth season with the Miami Heat. Adebayo is set to make $30.4 million in the second year of a five-year, $163 million contract extension that he signed following the Heat's 2020 appearance in the NBA Finals. Adebayo will hit unrestricted free agency at the age of 28, so he is likely to receive at least one more major contract.
•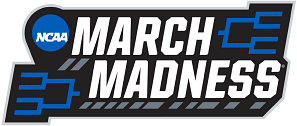 Watch Bam Adebayo's highlights from the 2019-2020 NBA season below:
---
Can Bam Adebayo and the Miami Heat get back to the NBA Finals?
Bam Adebayo and the Miami Heat have struggled this season, as they are just 18-17. However, they have won six of their last eight games since starting the season at 12-15. The Heat, who appeared in the 2020 NBA Finals, regressed the following season as they finished sixth in the Eastern Conference.
They rebounded last season, finishing first in the Eastern Conference and taking the Boston Celtics to seven games in the Eastern Conference Finals despite playing without Tyler Herro in three games and Kyle Lowry in two games. Miami's struggles have been profound this season, as they are currently last in the NBA in scoring, averaging just 108.2 points per game.
While the Miami Heat has gotten off to a slow start to the season, sitting in a three-way tie for the coveted sixth spot in the postseason race, they have dealt with plenty of injuries thus far.
Although it is unlikely that they will be able to finish first in the Eastern Conference, as they did last season, Miami should be able to secure a top-six seed and avoid the play-in tournament. If they can fix their offensive struggles, the Heat can regain their place among the top teams in the conference.
Watch Bam Adebayo's defensive highlights below:
Edited by Caleb Gebrewold