We might never see anyone dominate the NBA like Wilt Chamberlain did in his time. His talent and skill, combined with his athletic ability, made him one of the most unstoppable athletes of his era. He had the highest vertical, the longest wingspan and the largest hands of anyone in his time.
He played during the 1960s and the '70s when talent was not as readily available as it is today. There were far fewer superstars, and the number of people putting up mind-blowing statistics could be counted on your hands. Hence, Chamberlain stood out from the competition and bullied his opponents with his size, strength and athleticism.
•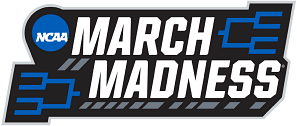 This might sound unusual, but many analysts would agree that wingspan is often more important than height. Wingspan determines the level of a defender, dribble and ball handling ability, pass catch radius, finishing ability, shot release point, rebounding ability and much more.
As incredible as Wilt Chamberlain's 7'1" stature was, his 7'8" wingspan was even more impressive.
A look at Wilt Chamberlain's wingspan and how it helped him in the NBA

As discussed above, wingspan plays a major role in several key basketball attributes. The closer your hands are to the floor, the better you can dribble. The wider your arms can reach, the better you can defend. One can block better and disrupt passing lanes with their extended reach.
You can stretch your arms to grab rebounds faster than smaller players, and you can also finish over defenders. A longer wingspan also gives players the advantage of a high release point on their jump shot, similar to Kevin Durant and Dirk Nowitzki.
Wilt Chamberlain was a freak of nature, even without his long wingspan. His 48-inch vertical and insane athleticism helped him dominate during the 1960s. He was drafted by the NFL, was a track and field champion, a volleyball player, a high jump champion and much more.
Chamberlain was a beast in high school and reportedly got over 200 college offers. He dominated collegiate sports in multiple events when he joined the Kansas Jayhawks.
As far as his wingspan is concerned, it certainly gave him an advantage over the competition. His wingspan of 7 feet and 8.13 inches allowed him to dunk over defenders with ease. Often, he did not even have to jump to finish a shot.
The average height of NBA players from 1959 to 1973 ranged between 6'5" to 6'6". Chamberlain was a giant amongst men, and his wingspan just made things unfair for his opponents.
In a video posted by the Wilt Chamberlain Archive YouTube channel, it can be seen how easy his wingspan made things for him. He often went around the bucket and dunked the ball while his body was still behind the backboard.
Wilt Chamberlain could catch practically any entry pass in the paint and finish with ease. He could lay it up, dunk it down or fade away for an unblockable jump shot.
His wingspan also made him the greatest rebounder of all time. He has the record for most rebounding titles with a whopping 11 and an average of an absurd 23 rebounds per game during his career.
Although blocks and steals were not tracked during his time, raw footage has shown his defensive prowess and rim protection ability. Chamberlain had the ability to swat the ball out of bounds or simply grab it in midair and initiate a fastbreak.
Wilt Chamberlain was certainly one of the greatest athletes of all time, and there is no doubt his incredible wingspan helped him reach that status.