First, the good news: In a press release yesterday, the NBA announced that they have partnered with Multi Screen Media (MSM) for a multi-year television broadcast deal in India. Continuing over from last year, MSM's new sports channel Sony SIX will continue to show live NBA games in India all season. There will be a lot more than games actually: SIX will broadcast some original NBA programming, and more interestingly, focus on customised NBA programmes from India itself. This, the NBA says, will help focus on engaging Indian youth by bringing together talent from the NBA, Sony Entertainment, and Bollywood.
SIX will air three live games a week in India – on Thursday, Friday, and Sunday – and each game will be replayed in the prime-time hour too (because, as you may know, live NBA action usually takes place at wee hours of the morning in India). If you take a look at the NBA TV Schedule in India, you'll see that on certain occasions as the season progresses, there will be four, five, or even six games in a week. Hooray!
•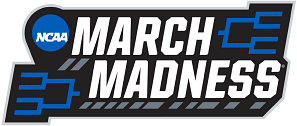 The Sunday game each week will the NBA's 'Game of the Week' and held at 1 PM Eastern Time in the United States, which means that it can be caught live every Sunday night in India at 11:30 PM (and at 10:30 PM when Daylight Savings Time begins sometime in March again).
The 'Game of the Week' is the closest thing that the NBA will have to providing the type social sports watching atmosphere that fans of cricket in India or football from England/Spain can enjoy. Evening/night games are always more fun, this is a scientific fact. You drink beer instead of coffee, watch the game out with your friends instead of at home alone, and you don't fall asleep at every time-out. There are some hiccups with the plan of course: a late Sunday night isn't an ideal time to start planning to stay up late. But it's a start.
In total, fans in India will have access to 72 NBA regular season games, up to 18 NBA Playoff games, the Eastern and Western Conference Finals, the NBA Finals and many of the events from the NBA's All Star Weekend (All Star Game, All-Star Saturday Night, and the Rising Stars competition).
And more goodness: As part of the above-mentioned 'customised local programmes', the NBA and SIX will create a weekly NBA lifestyle programme, and a series of instructional vignettes that will help educate fans on the rules of the game and basketball terminology. Basketball and NBA regulars might scoff at this, but be aware that the majority of the cricket-loving young fans in the country are not like us: they don't know a Spin Move from a Leg Spin and a Point Guard from a Silly Point. It's imperative for the NBA to gain the adoration of the common curious sports fan in India, to spread out its wings and educate the new followers of the game. I think that the customised programmes are a great idea, and coupled with shows on NBA India events, it should really help in further popularising basketball/NBA in the country.
"We are thrilled to associate with the NBA as its exclusive broadcast partner in India," said Man Jit Singh, the CEO of MSM. "The NBA is the largest professional basketball league in the world and we at Sony SIX plan to tap into the youth segment that already has a passion and love for the game and grow new fans. Our channels' focus on India's youth fits very well with the audience that wants to watch basketball"

"Sony SIX has a great track record of engaging Indian youth through sports and entertainment which makes them an ideal partner to bring high-quality NBA broadcasts to our fans," said Matt Brabants, Senior Vice President of NBA's International Media Distribution. "Through live games, increased local programming and comprehensive league recaps we will deliver more ways for fans in India to experience the NBA than ever before."
This is all good and well. Kudos to Sony SIX for solidifying their relationship with the NBA and offering a lot more too. A month ago, SIX also announced that they'll be showing Spain's top tier basketball league – the Liga Endesa – in India. Bottom line: if you like basketball, try and get Sony SIX.
But here's the catch: Sony SIX is the exclusive broadcast partner for the NBA in India. Which means that the regular Indian NBA fan's favourite destination – Ten Sports – will be NBA-less this year. Will SIX be able to cover the same number of games as there were on two channels for the last few years? There were around 5-6 games shown per week on Ten Sports and Sony PIX/SIX up to last year. This number may go down. 72 games in the season (plus up to 18 in the playoffs) is pretty great, but this is a step backwards because there could've been more!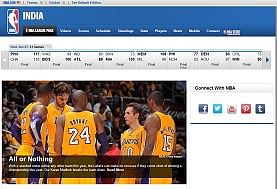 Secondly, SIX is just not as easily available in India as Ten Sports. When I last checked, Ten Sports could be bought on nearly all major satellite channels in India – Reliance, Tata Sky, Dish TV, Dialog, TelkomVision, Sun Direct, Airtel DTH, and Indovision. Even Ten Action was on five fairly common satellite networks. Last season, SIX went unseen by a majority of the population, and so far this year, it's only available on Dish TV, Videocon, and Tata Sky. It's a relief that at least Tata Sky was added to the list this year, because it is one of the more common dish networks in the country.
It's a pity that Ten Sports and Ten Action, which are owned by the Taj Television and Zee Network, didn't deem it necessary or profitable to chase the NBA and continue with their multi-year partnership. The end result is that we might get lesser NBA action in India. It's a bitter pill to swallow, especially considering the rapidly growing popularity of basketball and of the NBA in India, and also since the NBA is willing to produce and broadcast customised programmes for Indian audiences.
The hungriest fan will of course find other ways to watch games. There's this thing called the internet and it's pretty damn useful in that regard. The NBA's official website in India will continue to stream one free live game online every Tuesday morning. Then there's the ultra-special superawesome option of the expensive but totally valuable NBA League Pass, through which you can stream any game on you want any day. Of course, this being the internet, I'm sure some of you whizkids have more than one trick up your sleeve when trying stream games online.
Hope you enjoy watching the NBA this season, and at the bottom line, my hope is that by the end of this year, the NBA has many more fans in India than they had when they started. (I also hope that the Knicks will win a championship, but that's probably not relevant here).
Here's the NBA's broadcast schedule for Sony SIX and NBA.com/India. Bookmark that page. You can start circling in your favourite matchups now!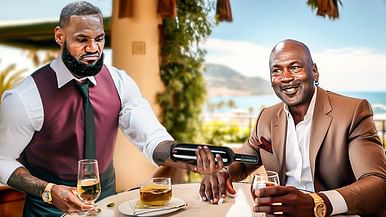 How is Michael Jordan officially richer than NBA's 10 richest players?!