At the ongoing FIBA Asia Challenge in Tehran, India pulled off a major upset by beating Philippines, the reigning Asian champions, 91-83 in the preliminary round match. India is now the leader of Group B followed by Chinese Taipei and Philippines.
Starting with a bang, the Philippines team - which did not consist of any of the first teamers - took an early lead over the Indians, scoring 25-16 in the first quarter.
•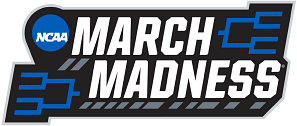 Amjyot Singh (24 pts, 18 rebounds), Vishesh Briguvanshi (20 pts, six rebounds) and Amritpal Singh (16 pts, eight rebounds) helped India reduce the lead and finally outscoring Gilas Pilipinas 31-21.
The Philippines could not get back into their rhythm in the second half on Friday.
Also Read: Senior Indian men's basketball squad ready for 2016 FIBA Asia Challenge
India recorded a 46.3% goal shooting accuracy from the field compared to the Philippines inferior 33.7% field shooting rate. Mike Tolomia and Kevin Ferrer stood out thanks to the duo's 23 combined misses.
Amjyot Singh, the versatile forward scored 24 points as well as 18 rebounds, 2 assists, 1 steal and 1 block. Back in the 2014 edition of the FIBA Asia Challenge, India nearly defeated the Philippines but could not finish the task and lost 70-66. The Philippines went and finished third in that tournament.
Also read: The future of basketball in India
The Philippines now face Chinese Taipei on the third day of the FIBA Asia Challenge and they might have to beat one or two teams from Group A in order to make it to the Quarters.
However, India went down against Chinese Taipei on the second day 90-66 despite Vishesh Briguvanshi's several attempts to put India back into the game.
India are still leading Group B after their 2 matches but have played 1 match more than the other two teams in the group.
India's next game in the FIBA Asia Challenge will be decided once the next round of matches takes place.
India – 93 points (Amjyot Singh 24, Vishesh Briguvanshi 20, Amritpal Singh 16) beat Philippines – 83 points (R. Belo 21, E. Daquioag 15, R. Escoto 11); Chinese Taipei – 90 points (Y. Chou 23, Quincy Spencer Davis III 18, L. Hu 13, C. Liu 13) beat India – 66 (Vishesh Briguvanshi 34, Amritpal Singh 14).