Former captain of Indian basketball team, an Asian All Star in 1997, Jayasankar Menon has represented India in basketball on the international level, besides having played for local clubs. Here are some of his other contributions towards sports:
He is the secretary of Kespa, 'Kerala Sports Persons Association' and one of the brains behind the association, which has organized games at school level. "The Games were a nice way of giving something back to the sport which has made us what we are today," he says.
•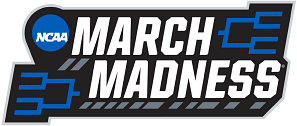 Currently, he is the chief adviser for Sports for Hindustan group, Chennai, one of the leading educational groups (www.hindustanuinv.ac.in), and coordinates the sports activities of various colleges under them.
He has been selected to the Sports Committee of Federation of Indian Chambers of Commerce and Industry (FICCI). Other eminent sportspersons on the committee include Abhinav Bindra (Shooting), Viren Rasquinha (Hockey Olympian) and Hakimuddin S. Habibulla (Olympian Swimmer). The FICCI has been playing a proactive role in working with Government to put forward key concerns of the Sports Industry and to work towards creating a more conducive environment for overall Sports Development.
In May 2009 the second basketball camp for CHINAR kids was organized by JD Walsh Basketball School. The 3-day camp was run by Jayasankar Menon, He was assisted by his wife Prasanna and a volunteer coach from the US, Shahid Bhat.
He was kind enough to take the time to grant us the following interview:
Q: Firstly, how tall are you?JM: I'm 197 cm, 6 feet 5 1/2 inches.
Q: When and where were you born and raised?JM: I was born at Wadakanchery, Trichur district, Kerala. I was the eldest child in the family. My parents were Government employees. My father Ramakrishna Menon is a retired revenue officer, Trichur Corporation. My Mother (Kumari) is a retired Sherestadar (office superintendent) of judicial department. I have one sister and brother.
Q: Talk about your family.JM: We, myself and my wife Prasanna Jayasankar (also former Indian team Captain, coincidentally we are the only couple who both have captained India in an official tournament) started the Professional Basketball Academy, PBA-Chennai and have successfully organized coaching camps for the past 10 years
Names of our daughters – Archana Jayasankar (9th std) and Krishna Jayasankar (3rd std)
Q: How old were you when you first played basketball?JM: I was in 7th standard, around 13 years of age when I started playing. The first entry to the basketball court was through a 'complimentary pass' which my father gave me for an All India Basketball tournament Trichur. The Therattil All India Basketball tournament was organized by the Trichur district Sports Council.
Q: At what age did you start to practice seriously? Where and among whom did you first practice?JM: After the above All India tournament I joined the summer camp organized by the Sports Council. My first coach was C.P Michel.
Q: Talk about your first tournament/league match and subsequent career.JM: I was selected to play for the Kerala Youth team at the 1st Youth Nationals at Bhilwara, Rajasthan. Since there was no fund for the Kerala team to participate, the Association asked us to bear the cost of traveling and asked us to pay. My parents agreed to pay (I don't remember the exact amount). That was my first tournament and because of the participation in the Youth National for Kerala I become eligible to appear for sports council selection conducted by the Kerala Sports Council and I was selected for graduation at the Sree Kerala Varma College, Trichur.
This was the turning point in my life. This helped me to have systematic coaching and helped my body to get tuned for higher level of competition. I played for Kerala Junior team and played an important role in winning the National title at the Neyweli Junior Nationals in 1986. Earlier we had also won Inter zone junior championship. My performance in that attracted the attention of National selectors. I received various offers for jobs and I joined in Southern Railway Chennai (it was Madras that time) in June 1987. After joining in the Railways I represented Indian Railways at the World Railway Games at Delhi where I played well considering that that was my first international tournament. I was then called for the senior Indian camp which was in progress and was in its final stage.
I was selected to play for Senior Indian team for the Asian Basketball Championship at Bangkok. I had the rare opportunity (I never expected this) to play in the starting five on my debut with the Indian team. I become a regular member of Indian team and played in 4 Asian Championships and 2 SAF(South Asian Federation) Games and other International tournaments for 11 years.
I represented the Asian All star Basketball team at the Basketball extravaganza at Seoul in 1997 where I was played as the first substitute for the Asian All Star team. (The first Indian Asian All star, he had the third highest number of rebounds in that match)
Q: What do you make of the foreign teams you have played against? Their skill level, team management, and any other differences you've noticed.JM: I had the opportunity to play in USA in 1991. They are fundamentally stronger compared to us. Also they are physically far ahead of us. They have the facilities to train. In India Basketball is still an outdoor sport.
I had represented Indian national team in US. We played 7 matches against different NCAA teams. I almost played full 40 minutes in all matches and was totally dried out. But the experience was awesome.
Q: Talk about the Indian basketball team, during your playing days.JM: We were 6th in Asia twice, Bangkok ABC in 1987 and Beijing ABC in 1989. Even though we were qualified for Asian Games the Government didn't give us the clearance and I lost the opportunity to play in some Asian matches.
Q: Talk about your training regimen when you played.JM: I used to do lots of weights. I have undergone training under coaches from US, Russia, Cuba etc. I have adopted their techniques / giving slight changes considering the Indian conditions.
Q: What are the injuries you have suffered?JM: I had a serious knee injury when I started my career. In fact the Doctor asked me whether playing basketball is important to me. He had almost written off the chances of me coming back to the game. Sports medicine is so important. Sports people can not be treated as ordinary people.
Later I had a cartilage tear and had done an arthroscopic surgery for my left knee in 1995.Two years ago I had undergone a similar surgery for my right knee also.
Q: Which were your most memorable moments as a player?JM:1. Representing India for the first time that too in the starting five at the Bangkok ABC2. Playing for Asian All Star team in 19973. Winning the National championship for Tamil Nadu where I was the captain. (I was on four fouls in the first half, managed to play full match against Punjab in the finals)
Q: Which position did you play?JM: Power forward in International matches. In India sometime I played as Center.
Q: Name some of your favorite players, NBA and IndiansJM:
Indians: Radhey Shyam, Unwin J AntonyNBA: Hakeem Abdul Olajuwon, Michel Jordan
Q: Any NBA player whose playing style you identify with?JM: Hakeem Abdul Olajuwon and Karl Malone
Q: Do your regularly follow the NBA these days? Any favorite team?JM: Nope.
Q: You were nominated for the Arjuna award but it did not work out.JM: The Arjuna Award is an honor for sports people for their contribution. It is bad that we have to apply for it like applying for ration Card, driving license etc. I didn't pull any string to get the award.
Q When and why were you suspended in basketball? What led to revocation of your suspension?JM: I was suspended by the Tamil Nadu Basketball Association, which was revoked this year. Since I lost my current player label in my bank I was forced to go on transfer to Mumbai leaving my family at Chennai. This is another phase of sportsman's life. After the active playing days sports people are considered as handicapped people which is not true.
I was suspended almost 3 years ago. There was a rift in a match between Indian Bank and Southern Railway team. One of our players (Moses) had some arguments and there was a tussle with another player of Southern Railway. I intervened and tried to stop the fight. But unfortunately I aggravated the situation. Another player from Southern Railway came to kick me. I just tapped his leg and while falling he grabbed my jersey which got torn in the process. Sunny was also involved and the referee suspended 3 players from Southern Railways and 3 from Indian Bank (Moses, Sunny and I). Later Tamil Nadu Association issued show cause notice which was answered by all the 6 players. They accepted all the other 5 except mine and the further added the charges against me. Later they gave a "Life Ban" for me. I challenged in the court, which dragged the matter. That marked my exit from Basketball court.
The previous association was taken over by another group headed by Mr. Ramajayam and he was kind enough to revoke my suspension, by that time I was transferred in the Bank as I had lost my "current player status". Since then I'm away from my family at Mumbai.
It is sad that my Bank didn't consider my service in the field of sports and considered me as an ordinary staff and made me stay away.
Following taken from an older video:
Q: You are actively involved in sports for youngsters. We know your passion is basketball. Do you have an academy?JM: Yeah I do have an academy; me and my wife, we feel more obligated to basketball. We have started a basketball academy, and we hope to take it further.
Q: How do you feel about the progress of basketball in Tamil Nadu?JM: Thanks to the NBA being telecast on TV, kids are attracted towards the sport. But they see no monetary incentive in the future to take it further. Kids are ready to play; in Tamil Nadu the colleges are supporting the game by giving them admission. But after graduation, the kids give up the sport.
Q: So, are you saying there is no opportunity for players?JM: Sports is a business. Look at cricket how they market the game, we lack same in basketball.
Q: When Harlem Globetrotters come, it's an amazing experience. Do you think more teams coming will encourage the sport?JM: That is one way. Another is we ought to have a professional league. Basketball hasn't moved beyond colleges.
Q: Can we produce even one player at the top level?JM: Women frankly have a better chance. Basketball is an explosive sport. Look at the weightlifters who have brought so many medals for us. Also we have Geethu Anna Jose, the first Indian to play for an Australian league (for Ringwood Hawks).