Interview with Loveneet Singh Atwal: Bronze medalist, FIBA 3x3 YWC 3 point shootout
2.57K //
08 Dec 2012, 19:07 IST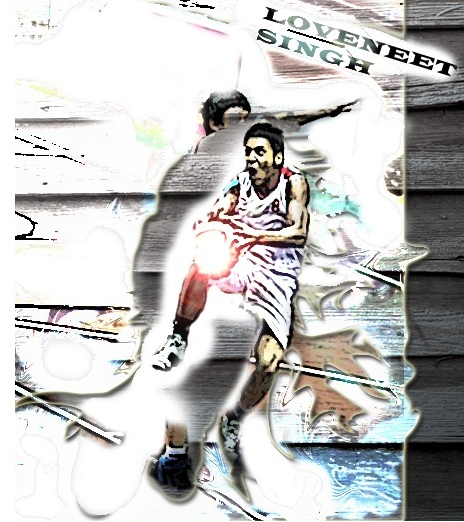 Budding point guard, standing tall at 5″11, Loveneet Singh from Ludhiana is a product of the Ludhiana Basketball academy. Loveneet represented India at the inaugural 3 X 3 Youth World Championship in September 9 to 11 at Rimini, Italy. He won a bronze in the 3 point shootout for U-18 boys there.
His twin brother Khushdeep Singh is also a basketball player at the Ludhina Basketball Academy. Father Satpal Singh was also an international basketball player, who now works with Indian railways. Here's an interview with Loveneet:
Beginnings
I grew up in a sports family. My father is a former basketball player. He has many titles of Outstanding Performance in National Championships. You can say that basketball is in my blood. Me and my twin brother Kushmeet Singh started playing basketball at the age of 7. Our first coach was our dad.
Idols
I'm a huge fan of Kobe Bryant, Michael Jordan, Derrick Rose, Lebron James, Dwyane Wade and Ricky Rubio. Of that group, If you ask me to choose, I'd say Derrick Rose. Among Indian ballers. I really admire Sajjan Singh Cheema and Ajmer Singh.
Sibling rivalry
I consider my brother Kushmeet Singh Atwal a better player than me. For all the experience he has had and his guard skills, the way he communicates with his teammates and coaches, in and out of games, he is better than me. Also, he's a better three point shooter.
Giving thanks
I'd like to thank my family to help me get where I am. My father was also my first coach in basketball. A lot of credit also goes to S. Teja Singh Dhaliwal and Dr.Subramanium, I'm very thankful to those two.
On the contrast between India and foreign teams
Our teams do match up against the foreign teams. We have skilled coaches and a lot of size coming in with young players. In the FIBA Asia Cup where we played vs Japan, our team led the first two quarters but lost it towards the end. There are a lot of examples where India loses the matches in last few seconds after giving a long fight, same happens in the senior and junior level competitions.
I do think there is a pressing need for us to play in exhibition matches with other countries in Asia and other continents. I feel that there's a lack of exposure for boys and girls in the field of basketball in India.
If I were the sports minister of India…
If we want to compete at the top level with world class athletes, we need to have that quality of facilities. Professionalism is a must.
Dreams
At the 3×3 in Italy, when I took to the court and won a bronze medal in the three point shooting contest, I've no words to express the elation I felt then. I want to play for India, become a permanent member of the Indian basketball team, perform to my best for it and make my country proud. I dream of playing in the NBA.
Right now I play for Punjab. I practice thrice a day, shooting, working on my game and physique. I'm preparing for the senior nationals and I hope to make the team and give my best.
Here's a video of Loveneet at the 3 point shootout in Italy