Basketball: IOB plays the inaugural match at IOB-CDBA Level 1 league
778 //
11 Mar 2011, 12:46 IST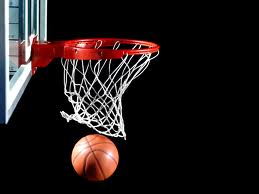 The mighty team IOB Chennai plays the inaugural match against State Police in the IOB-CDBA Level 1 Basketball league to be held at Chennai. The league is organized by Chennai District Basketball Association and is being sponsored by IOB.
The city basketball league is finally set to start off, today evening after a gap of nearly two decades, thanks to the support of IOB, the league's sponsors.
R.Ilango, Secretary, Tamil Nadu Basketball Association, will be inaugurating the league.
The schedule for the first day of the league is:
IOB v State Police (5.30 p.m.)
ICF v State Bank (7 p.m.)
The participating teams teams for Ponnappa Nadar Trophy are:
Level I: BSNL, Customs, Gopalapuram BC, ICF, Indian Bank, IOB, Sathyabama BBC, Southern Railway, State Bank and TN State Police.
Level II: Anna Nagar BBC, Chennai Port, Indiana BBC, Mayor Radhakrishnan BBC, Metropolitan Transport, Raghavendra BBC, Southern Railway Cooperative Society, Sports Hostel of Excellence, St. Peter's BBC and TNEB .