Steph Curry has missed 15 games for the Golden State Warriors in the 2022-23 season. Due to his absence, the Warriors haven't played well and are currently in the 10th spot in the Western Conference.
The Dubs will have another tough matchup on Wednesday night. They will host the Memphis Grizzlies, who are currently 31-16 and have the second-best record in the conference.
Fortunately for Golden State, it appears that Curry will be available for the game. The point guard missed the Christmas Day matchup against the Grizzlies, but will most likely suit up on Jan. 25 to try to get another valuable victory for the Dubs.
•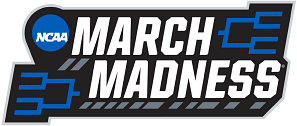 ---
Steph Curry likely to play against the Memphis Grizzlies on Wednesday night
The four-time NBA champion has dealt with shoulder issues this season, which caused him to miss half of December 2022. Curry returned to action in early January 2023, but he hasn't been great.
It appears that the 6-foot-2 guard will need a bit more time to fully recover and get used to being on the court. Fortunately, he will get a chance to bounce back on Wednesday night against the Memphis Grizzlies.
Curry is listed as available for Wednesday night's matchup, but his status may change before the game starts. However, considering that the Golden State Warriors had a three-day break, the point guard will most likely suit up and play.
You may be interested in reading: Top 3 Steph Curry stat figures that show how he revolutionized modern NBA
The Warriors superstar missed the first matchup against Memphis on Christmas Day. The Dubs beat the Grizzlies 123-109 in this game, which is not surprising considering how amazing they have played at home this season.
---
Curry hasn't been himself since his return
Steph Curry missed 11 straight games before returning to action on Jan. 10. While he is still the best Warriors player by a large margin, the point guard just hasn't been himself since the return.
The two-time MVP is averaging 29.2 points per game in the 2022-23 season. He's also relatively efficient, converting 48.6% of his field goals and 41.9% of his long-range shots. However, his numbers looked even better before his injury.
Since his return, the superstar guard has appeared in six games. While his scoring average of 25.8 points per game isn't bad at all, he's only converted 42.4% of his shots, which is very inefficient for him.
You may be interested in reading: How Steph Curry's contract of 4 years, $44 million paved the way for Golden State Warriors dynasty
Curry is the best shooter in the history of the league, yet he's made 35.6% of his long-range shots since coming back. To put this into perspective, the guard shot exactly 50.0% from the field before the injury and 43.4% from long range.