| | |
| --- | --- |
| Full Name | Jason Victor Smith |
| Date of Birth | March 2, 1986 |
| Age | 36 Years |
| Nationality | American |
| Height | 7 ft |
| Draft | 2007 |
| Role | Power Forward/Center |
| Past Team(s) | |
| Debut | October 31, 2007 |
| Nickname | Jason Smith |
| Spouse | Kristy Smith |
Jason Smith: A Brief Biography
Jason Victor Smith is an American professional Basketball player born on March 2, 1986, in Greeley, Colorado, United States. During his college career, he played basketball for Colorado State University and was selected as the 20th overall pick in the 2007 NBA draft by the Miami Heat. After that, he was subsequently traded to the Philadelphia 76ers. During his complete basketball career, he played for various teams including the New York Knicks, the New Orleans Pelicans, and the Washington Wizards. Now, he is retired from the basketball court but when he played he was very popular among people for his ability to stretch the floor with his outside shooting.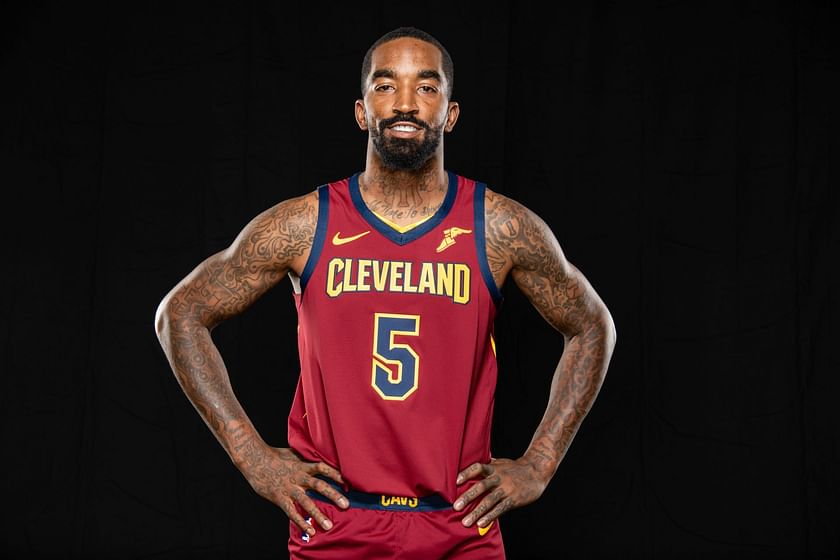 Jason Smith Early Life
In his early life, Smith joined Platte Valley High School in Kersey, Colorado during the 2003-04 season and played state championships two times, and was called to the All-Colorado team as a junior and senior. He was selected as the most outstanding player in the Class 3A tournament.
After completing his High School career, he went on to attend Colorado State University and continued his basketball career as a member of the Colorado State Rams. He was named the Mountain Freshman of the Year as he was a freshman at Colorado State in 2004-05 and he played 31 games for the Rams averaging 16.2 points on 51.7 per cent shooting with 7.3 rebounds, 2.3 assists and 2.1 blocked shots in 28.7 minutes per game.
After playing many games with distinct teams, he was finally selected for the NBA Draft on April 3, 2007, it attracted the NBA scouts, and went on playing. He left Colorado State while ranking ninth in the school's all-time leading scoring list with 1,281 points.
Jason Smith Education
An American professional basketball player, Jason Victor Smith was born on March 2, 1986, in Greeley, Colorado. For pursuing his High School education, he enrolled at Platte Valley High School in Kersey, Colorado where he played basketball for the Platte Valley Broncos. He was a brilliant student in high school as he scored good marks in his academics while continuing his basketball career.
After completing High School, he moved to Colorado State University where he played basketball for the Colorado State Rams. Along with basketball, he graduated with a degree in Mechanical Engineering. He was popular among all the students due to his excellence in the classroom throughout his college career. In his senior year of college, he was awarded the Scholar-Athlete of the Year.
His dedication to education and basketball has set an example for inspiring student-athletes. Smith's hard work has not only led to success on the court but also in the classroom and he proved that academic success and athletic success, are equally important and can be achieved with the right attitude and dedication.
Jason Smith's Net Worth
As per the reports, it is estimated that the net worth of Jason Smith is $20 million and most of that came from the basketball court and some of it is composed of sponsorship deals. He started his professional career in basketball in 2007 when he was drafted by the Miami Heat in the NBA draft. Throughout his basketball career, he played for distinct teams such as the Philadelphia 76ers, New York Knicks, Washington Wizards, and Orlando Magic.
The Detroit Pistons is the only team in his overall basketball career that paid him the highest salary of $5.4 million and he earned a total of $60 million during his time in the NBA. Apart from his career earnings, he also earned income from various sponsorships and endorsement deals. Many major brands such as Adidas, Nike, and Under Armour sponsored him.
He retired from basketball in 2019, and even after that he has continued to earn income from various investments and businesses. He keeps himself involved in basketball as a commentator and analyst for various media platforms. His hard work and dedication have assisted him to achieve good financial status and a significant net worth.
NBA Journey
Jason Victor Smith is one of the most successful basketball players in NBA history, he has been sponsored by distinct major brands throughout his career. He played basketball in his high school from 2003-04 and then continued his basketball in college from 2004-07. From 2007 and onwards, his professional basketball career continued and he played with several teams. In 2007, he continued his basketball journey with the Philadelphia 76ers.
Philadelphia 76ers
In the 2007 NBA draft, he was selected by the Miami Heat with the 20th overall pick and he averaged 4.5 points and 3 rebounds in 76 games as a rookie with the 76ers. He was injured in August 2008 as his anterior cruciate ligament in his left knee was torn, Due to this he missed the 2008-09 season and returned to the basketball court in the 2009-10 season and played 56 games and scored well in each game.
Smith moved to the New Orleans Hornets on September 23, 2010. In a match against the Washington Wizards, he scored a career-high 20 points in a 97-89 win. He played 77 games this season and averaged 4.3 points and 3.1 rebounds per game. He re-signed with the Hornets to a three-year contract worth $7.5 million. He faced some injuries during his basketball career and also scored high scores in many matches against various teams. He missed 51 games in the 2012-13 season as he suffered from a right labrum injury and again in the 2013-14 season, he faced a knee injury and was just limited to just 31 games.
New York Knicks
A one-year contract was signed by Smith with the New York Knicks worth $3.3 million on July 18, 2014, and in the next year, he scored 13 rebounds against the Golden State Warriors in a match held on February 7. During this journey with the New York Knicks, he played 82 games in total.
Orlando Magic
The Orlando Magic assigned Jason Smith $4.5 million for one year. He played against the Denver Nuggets and set a 116-110 win over them with 25 points and 13 rebounds.
Washington Wizards
After signing many one-year contracts, he signed a three-year contract with the Washington Wizards worth $16 million on July 7, 2016, and he appeared in just 33 games in the 2017-18 season.
James Victor Smith was traded to the Milwaukee Bucks in a five-player, three-team deal on December 7, 2018.
Return to New Orleans
Smith was signed by the New Orleans Pelicans on February 7, 2019, in a three-team trade including the Bucks and Detroit Pistons.
Jason Smith Wife
Kristy Smith is the wife of Jason Smith. They were married in July 2013 and they have two children - a boy and a girl. Their firstborn child is Ella Smith and the second child is Carter Smith. They stay updated on their social media platforms and keep posting new posts.
Jason Smith House
The former basketball player, Jason Victor Smith resides in a beautiful house located in the upscale neighborhood of Paradise Valley, Arizona. It is a 5 BHK house with all modern amenities including a movie theatre, a gym, a pool, and a spa. The interior of the house is well designed with all facilities and large windows that offer a beautiful view of the surrounding mountains. Jason Smith has designed this entire house as per his needs and it is a true reflection of his success.
Rookie Cards
Jason Smith's Rookie card was first introduced to its fans in 2007-08 as a part of the Upper Deck brand and these cards have his image in his Philadelphia 76ers uniform and his autograph, these make the card very valuable for his fans. The main reason for the popularity of his cards is that he did not get much fame during his basketball career as compared to his contemporaries and due to this, his rookie cards became very rare and unique items for basketball lovers.
The value of Jason Smith's Rookie card boosted over time as it became a valuable item for card collectors. When Smith used to play, his card is not much famous among people as he is a freshman in basketball but as time passed and he retired from basketball, his card became very popular.
A. Smith played college basketball for Colorado State University and later in 2007, he was selected as the 20th overall pick in the 2007 NBA Draft by the Miami Heat.
A. Throughout his basketball career, he played for various teams including the Philadelphia 76ers, and Orlando Magic, and currently, he is signed with the New Orleans Pelicans.
A. Jason Smith married Kristy Smith in July 2013 and now they have two children, a boy, and a girl.
A. As per the reports, the net worth of basketball player, Jason Smith is estimated to be approximately $20 million and basketball played a crucial role in this.
A. Jason Smith belongs to a nuclear family including his father, Jack Smith, and his mother, Roberta Smith.