The No. 1-seed Kansas Jayhawks will square off against No. 8-seeded Arkansas Razorbacks in the second round of the 2023 NCAA Tournament. This West Region matchup will be one of the best early games of March Madness.
The Jayhawks will do their best to defend the title of national champion. With a 72-69 victory over the North Carolina Tar Heels in 2022, Bill Self's team earned its fourth championship title.
No. 1 Kansas is the favorite to win the second-round matchup. However, No. 8 Arizona will be one of the toughest second-round opponents and anything can happen.
•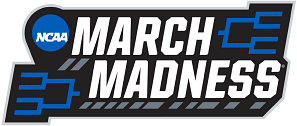 ---
Kansas Jayhawks are on the quest to defend their championship title against the Arkansas Razorbacks
In the first game of March Madness, the Kansas Jayhawks had a convincing victory over No. 16 Howard. When the final buzzer sounded, Kansas was up by 28 points, 96-68.
During the regular season, the Jayhawks had a 28-7 record, including 13-5 in the Big 12 Conference. They had several big wins in the conference tournament, but ended up losing against the Texas Longhorns in the conference championship game.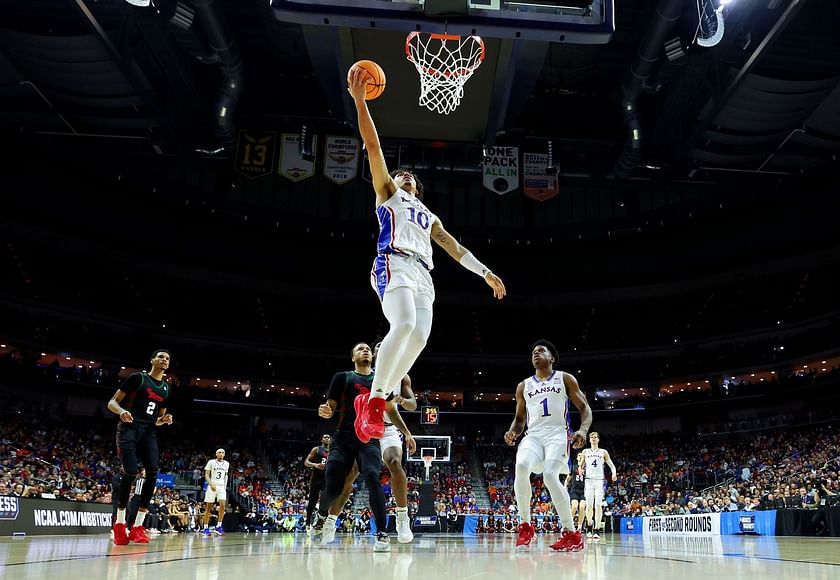 The Razorbacks, on the other hand, earned a 10-point victory over No. 9 Illinois in the first round of the tournament. Ricky Council had a double-double performance with 18 points and 10 rebounds, leading his team to a big victory.
You may be interested in reading: March Madness 2023: President Joe Biden shares his NCAA Tournament bracket picks
Like their upcoming opponents, the Arkansas Razorbacks did not win their conference championship. They faced Texas A&M in the SEC quarterfinal game, but ended up losing by six points, 67-61.
---
Game prediction
The Kansas Jayhawks have an 8-5 all-time record against the Arkansas Razorbacks. The record includes a 1-0 lead in the NCAA Tournament as the two teams met all the way back in 1991 in the Elite Eight stage.
Jalen Wilson is on a mission to bring the Jayhawks another championship. He scored 20 points and grabbed seven rebounds in the first round, his sixth straight 20-point game.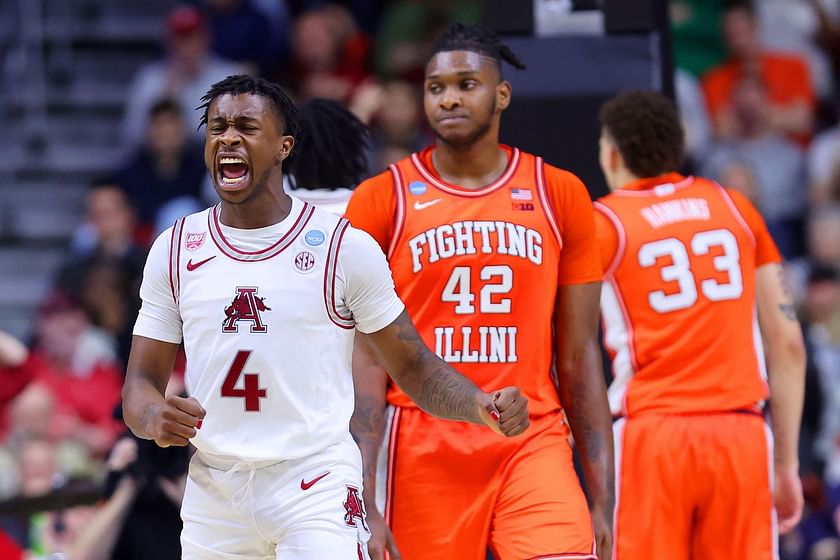 Wilson had several great performances last year as well, but he took his game to a whole new level in the 2022-23 season. The Razorbacks will have to do a great job to stop the 6-foot-8 forward from having another great game.
You may be interested in reading: How to watch March Madness 2023 games: Full schedule, TV timings, and brackets
The Sweet Sixteen round is up for grabs, but the Kansas Jayhawks are the favorites to advance to it. Still, counting out the Razorbacks isn't a good idea as they have amazing defense, both inside and outside.