Keep track of upcoming basketball events in your city
4.81K //
25 Mar 2012, 13:08 IST
Click on your state to know about the upcoming basketball events scheduled to take place there. If you know of an event, do add it there with this format: (city, date, name, who can participate, Event page link)
________________________________________________
Got a basketball event coming up in your city? Let people know about it with these simple steps:
1. Go to this album: States of India.
2. Open the pic of the state the event will be held in. Alternatively, open the state link from above list.
3. Comment on the pic with the following details: (city, date, name, for whom, Event page link)
If you haven't created an Event on Facebook, you ought to.
Example: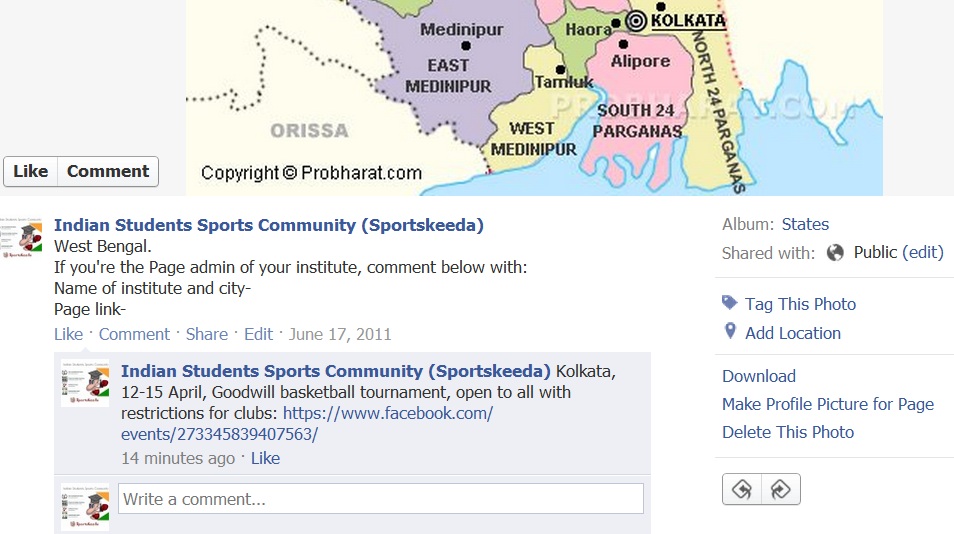 Let fans keep track of upcoming events by sharing your event details.
(I originally created that page hoping to integrate institutes, hence its name and descriptions are tailored to that angle a little. It makes more sense to use it as a noticeboard to share info about upcoming events, so ignore the part about institute links and all in that page.)
Events Update:
West Bengal
Karnataka
Maharashtra
Chandigarh