Kevin Durant and the Brooklyn Nets recorded their 10th straight win after beating the Atlanta Hawks 108-107 win. The Nets have made a remarkable turnaround after starting the year with a 1-5 record. They have improved to 23-12 and are now vying for the No. 1 spot in the Eastern Conference.
After beating the Hawks, Durant highlighted the critical difference between the team's early struggles and current success, saying (via Yes Network):
"I feel like we didn't have our identity to start the season, and then we started to figure it out... We walk into every game believing that, 'alright, if we stick to this template and structure that we have, we'll be fine, regardless of what goes on in the game.'"
•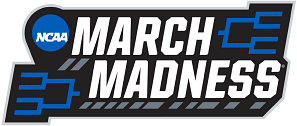 The Brooklyn Nets have turned into one of the most high-intensity teams in the league. They are among the four teams to earn a top 10 ranking in offensive and defensive ratings apart from the New York Knicks, Boston Celtics and New Orleans Pelicans.
Coach Jacque Vaughn has played an integral role in helping the team find its identity. He has held players accountable, encouraged them to play hard on defense, and got the roster on the same page since taking over from Steve Nash. It is the most connected the Nets have looked during the KD-Kyrie era, and they are reaping the benefits of it.
Kevin Durant's monster double-double inspires Brooklyn Nets' comeback win over Atlanta
The Brooklyn Nets have thrived during their franchise record-tying 20-3 run because their superstars, Kevin Durant and Kyrie Irving, have led their charge from the front. KD again put up a solid two-way display in the Nets' comeback win over the Hawks on the road.
The former MVP finished with 26 points, 16 rebounds, eight assists and two blocks. The Nets trailed by 15 points at one stage in the first half but staged a tremendous comeback after the break. Irving contributed a team-high 28 points, 14 in the final 12 minutes to seal a one-point win for the Nets.
Brooklyn has been excellent with their adjustments. One thing that has remained constant is their increased activity and movement on both ends of the floor. Every player is committed to giving 100% effort in executing their roles, which has helped them stay in the hunt for wins throughout a contest.
The Brooklyn Nets have now beaten four playoffs and possibly title contenders in a row (Warriors, Bucks, Cavaliers and Hawks), showing they can take care of business regardless of who the opposition is.