Kobe fourth on NBA all-time scoring list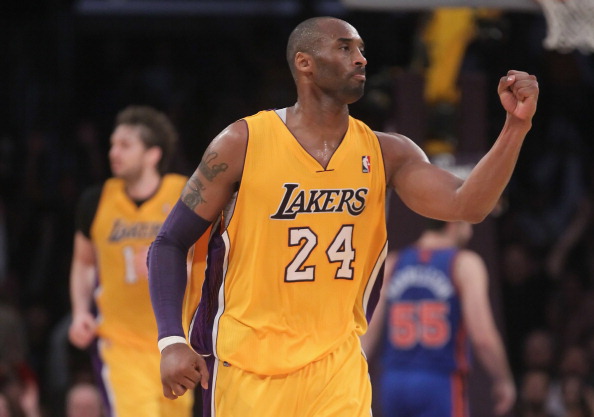 Los Angeles - In the Los Angeles Lakers' 103-98 victory over the Sacramento Kings, Kobe Bryant's pull-up jumper in the second quarter gave him 31,421 points for his career, edging past Chamberlain's 31,419 and moving Kobe into the fourth place on the NBA's all-time scoring list.
Thus Kobe is only behind Kareem Abdul-Jabbar (38,387), Karl Malone (36,928) and Michael Jordan (32,292). With 27.2 points per game average in 2012-13 and 27.9 a year ago, Kobe's scoring has hardly taken a dip, even though he is 34 already and in his 17th season, reports Xinhua.
Kobe had passed former teammate Shaquille O'Neal last season to take the No.5 spot. When asked where he wants to finish on the all-time scoring list when he retires, Kobe referred to his championship count: "I just want No.6, man, I'm not asking for too much. Just give me a sixth ring."