The man who needs no introduction will be back with the Lakers for his 20th season in the NBA. Luckily, he's injury free and healthy at the moment. His contract with LAL expires next year and nobody knows what Kobe's going to do after. Does he play a few more years with the Lakers? Does he retire? Does he become a coach? Go figure. Knowing Kobe and his competitive personality, he may want to push the limits yet again next year but for now our focus is to see what kind of magic he can do with the new and improved Lakers.
The Lakers must have a good feeling heading into this season. Although anything they do this season will be an improvement from the past one, they have pretty good roster now. With new guy D'Angelo Russell ensuring backcourt success and Randle all healed and ready to prove himself, Kobe has dependable rookies to guide. Roy Hibbert, playing for the Lakers this season, will add a good balance of experience which the young team needs.
•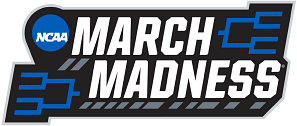 During their Media Day Press Conference, Kobe mentioned that he may shift to Small Forward this season as compared to his usual and preferred SG position. It makes sense because the Lakers' backcourt is in the promising hands of Clarkson and Russell. Bryant trusts their playmaking skills and this way he won't have to struggle to get free while being all over the court, straining his body. We don't want to see an injury end what could be his last season in the NBA.
"I don't have to handle the ball really at all. Gives me more time to catch and shoot. These guys can handle the ball and make incredible decisions and make plays; makes it a lot easier."
-Kobe Bryant (on Russell and Clarkson)
The fact that Kobe is relinquishing the ball handler role could be a great thing for a Lakers fan. He won't exert himself that way; which leads to a lesser probability of injury; which could give us a full season of Kobe Bryant. It's been a while since we've had that. The question is, will Kobe really assume his catch and shoot role without taking over the game and doing everything himself? Kobe has an aggressive need for success and control. He is the alpha male on that roster and it'll take a whole lot of greatness to transform into a role player. He may be put on a minutes restriction to ensure history doesn't repeat itself.
Kobe, at this stage in his career, must put faith in young talent and make them better to the best of his abilities. He has a good roster to work with, Steve Nash is training Russell and Clarkson, Hibbert is getting his Pacers' experience to this team and Randle is seeking redemption. Kobe needs to control the beast within and assume a smarter role. If he does his part well, the Playoffs await them.