The NBA revealed its 2023 NBA All-Star Game starters on Thursday. To the surprise of some, Kyrie Irving made the cut, joining teammate Kevin Durant as one of two Nets players among the Eastern Conference starters. Irving made the cut over fellow star guards such as Jaylen Brown, Tyrese Haliburton, and James Harden. Given Irving's previous off-court controversies, his selection has rubbed some the wrong way. However, Irving is playing as well as ever and is deserving of being an All-Star starter.
Kyrie Irving is averaging 27.2 points, 5.1 rebounds, 5.2 assists, 1.0 steal, and 3.3 3-pointers per game through 37 games. According to NBA.com, this has him on pace to secure his first full season, averaging 25-plus points, five-plus rebounds, and five-plus assists per game. Irving also has a hyper-efficient 48.8/37.6%/90.1 shooting split. Plus, he's been arguably the most clutch player in the league, leading the NBA in fourth quarter points per game at 9.1PPG.
•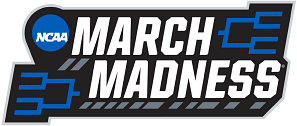 Over his last five games, Irving has taken his game to another level as well, scoring 30-plus points in five straight games. This includes two games with 40-plus points. In doing so, Irving has now tied the Nets' franchise record for most 30-point games in a row at five. He is averaging 37.2 points per game over that five-game stretch.
But most importantly, Irving has been fully locked in since his eight-game suspension stemming from his anti-Semitic controversy earlier this season. Outside of that suspension, Irving has only missed three games for the Nets. Irving's 37 games played is also the same number of games played as East All-Star team captain Giannis Antetokounmpo.
Irving's presence has made a winning impact as well, and in the games that he has played in, the Nets have gone 22-15. In games Irving has played alongside Durant, the Nets have also gone 20-10. Before Durant sustained his right MCL sprain on January 8 against Miami, the Nets were the hottest team in the league. They had won 14 of 15 games, including the game where Durant went down. This included a season-best 12-game winning streak.
So, when healthy, all signs point to the current Kyrie Irving and Kevin Durant-led Brooklyn Nets team being a serious contender this season. This, combined with Irving's strong statistical season and reasonable number of games played, makes it difficult to argue that Irving shouldn't be an All-Star starter.
Kyrie Irving's career accomplishments so far
As controversial as Kyrie Irving's career has been, the star guard is still racking up accolades at a very consistent rate. Irving's 2023 All-Star selection will mark the eighth such selection of his 12-year career. On top of his All-Star selections, Irving, of course, won an NBA title with Cleveland back in 2016. This came after he hit one of the clutchest shots in NBA history with his go-ahead 3-pointer in Game 7 versus Golden State. Irving also has two All-NBA Third Team selections and an All-NBA Second Team selection under his belt, among other accolades.
All things considered, Kyrie Irving's resume indicates that he may one day be inducted into the Naismith Memorial Basketball Hall of Fame. Love him or hate him, it's hard to deny that Irving is one of the most talented guards in the history of the NBA.
Also read: Reports: Kyrie Irving seeking long-term $200M contract extension with Brooklyn Nets