Anthony Davis returned to the LA Lakers lineup after a 19-game absence during the team's 113-104 win over the San Antonio Spurs. AD nearly suffered a brutal injury while attempting a half-court shot at the end of the third quarter.
The entire arena went quiet after seeing the former No. 1 pick go down while holding his foot after rolling over his right ankle. Coach Darvin Ham was equally as scared as anyone in the arena during that play.
•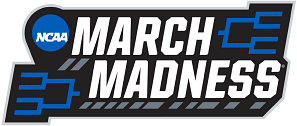 Here's what his reaction was (via Chris Mannix):
"I almost fainted... That's a dangerous play."
Davis returned and played well after that possession. He managed to give the Lakers eight minutes in the final quarter. His mere presence helped the team on both ends of the floor. Davis anchored the Lakers' defense to perfection, helping them hold the Spurs to only 104 points, the least the team has allowed since their 105-94 win over the Spurs on Nov. 26.
Anthony Davis finished with 21 points, 12 rebounds and four blocks off the bench, shooting 46.7% from the floor and playing just over 26 minutes. The LA Lakers improved to 23-26 for the season. They will face the Boston Celtics next, the first of a five-game East Coast road trip, beginning Saturday, Jan. 28.
With AD looking in excellent shape and form upon his return, the Lakers will be optimistic about returning home with a winning record.
---
Anthony Davis assures his foot didn't bother him, says he was unaware of how bad his ankle roll mid-game was
Anthony Davis gave a positive update to LA Lakers fans after his return against the San Antonio Spurs on Wednesday. The former New Orleans Pelicans star said his injury didn't bother him, and he was fine even after rolling his ankle at the end of the third quarter. Here's what he told reporters (via Lakers Daily):
"I was fine. It didn't bother me at all. All the guys just coming to me, 'Are you okay?' I was like, 'Man was it that bad?'"
Davis added:
"Foot is fine, ankle's fine, body feels good."
Anthony Davis was the LA Lakers' best player before he went down with an injury. He is averaging a career-high 27.4 points, 12.1 rebounds and 2.1 blocks per game. The Lakers have improved offensively in his absence, but their defense has been lackluster.
The Lakers will be hoping that his return propels them to go over the .500 mark for the first time in a year. The Lakers currently rank 13th in the West with a 23-26 record, a game behind the 10th spot and two games off the sixth spot.
They have a legitimate shot at entering the race for direct playoff qualification and could potentially be a top-four seed if Anthony Davis stays healthy for long stretches.