LA Lakers fire head coach Mike Brown. Who should replace him?
700 //
10 Nov 2012, 09:50 IST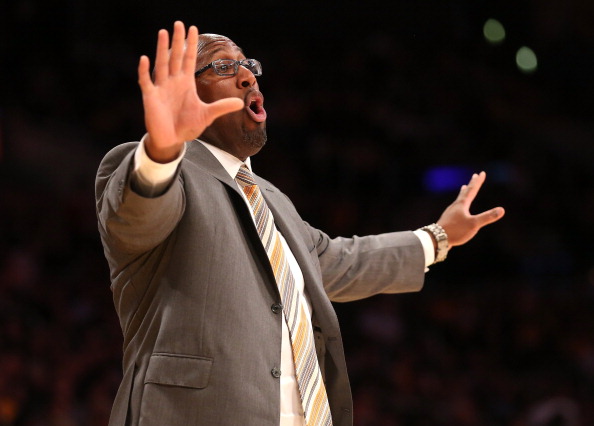 The axe is quick to fall in situations like this. When you assemble an all star ensemble, one which can stand in discussion with the greatest starting lineup ever assembled, you aren't expected to lose all your pre-season games and get off to the worst start in franchise history. The fingers are pointed at the most likely candidate responsible for this mess-up, the coach. Mike Brown has just been fired by the LA Lakers. Brown was in his second year of a four-year, $18 million deal when he got fired.
Think about that for a second. The Lakers wanted Brown out so much that they were willing to pay approximately $11 million to have him removed. It's rare to have a coach fired this quick into the season. The Princeton offense is one of the reasons coach Brown is now ex-coach Brown. Apparently, it isn't an offense best suited for a team like LA; something which Brown ought to have realized after losing 11 games in a row. Offense has never been coach Brown's strong suite. He is famed for his defense. But his defense also doesn't come to his defense in this case, the Lakers were horrible on both ends of the court this season. They stand at the bottom of the Western Conference currently with a 1-4 record.
If you have all the tools necessary to win on the court, top 5 players at four positions, and still you can't get them to gel into wins, something's got to give. In Brown's defense, both Nash and Howard have been limited by injuries. Anyway, farewell coach Brown. Here are some likely candidates to replace him as the head coach of the LA Lakers:
Mike D'Antoni- Basketball fans all over the world would be clamouring to have D'Antoni come and take over the reigns of the Lakers. He along with Steve Nash ran the 7 seconds or less offense to perfection in Phoenix. Imagine what Nash can do with Kobe, Gasol, Howard and World Peace at his helm instead of Jared Dudley and Stoudemire. One salivates at the possibility.
Jerry Sloan- the old school, hard-as-nails ex coach of the Utah Jazz had coached the Jazz from 1988 to 2011. That's a very long time. And during his tenure the Jazz were rock solid throughout until Deron Williams' tantrum caused Sloan to leave. He had retired to the woods, but basketball is a very important part of his and his family's life for him to cut the cord completely from the game. With Coach Sloan, the Lakers can thrive on both ends of the court. And the chess match between him and Greg Popovic in the inevitable playoff battle between the Lakers and Spurs would be something to keep an eye on.
Nate McMillan- ex coach of the Portland Trailblazers is another defensive stalwart. With a team like this Lakers squad, all you need to do on offense is run screens for Steve Nash and let them improvise. Implement your strong suite, defense, and just sit back and watch Magic unfold.
Phil Jackson- Zen Master must be chuckling in his Zen lair. This is the man who dates the daughter of the team owner. When it comes to mind games, coach Phil is second to none. Personally, I love watching his tall frame trying to fit on the dinky chairs at the sidelines as much as I enjoy watching what he puts together on the court. No other coach is better suited at managing star power as much as Phil Jackson is. Lakers fans will probably be chanting his name to get him to come and ride in and save their beloved team.
No other team had this much promise at the beginning of a season and then got off to such a bad start. Who do you think can come in and take charge of the ship for the Lakers?