Currently, the Lakers are on the outside of the playoff picture looking in, hosting a sub-par 25-24 (0.510) record next to their name. With the NBA trade deadline right around the corner (Feb. 7), Magic Johnson and co. might be looking to make some adjustments in order to make a legit playoffs push before it's too late.
According to The Athletic's Bill Oram,
The Lakers are approaching two types of trades: a trade that "shores up the current roster" to get them into the playoffs, or "a blockbuster that lands the Lakers a second superstar."
•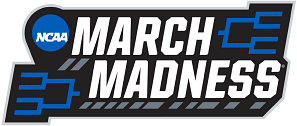 The priority would be understandably centered around getting a second megastar (most probably Anthony Davis) to play alongside LeBron, even if costs Los Angeles the young core of Kuzma, Ball & Ingram.
Recent speculations were fueled by Davis signing with Klutch Sports' Rich Paul (LeBron James' agent) and the fact that the Pelicans have been fairly underwhelming this year so far.
Oram also reveals that the team is also "interested in shedding expiring contracts such as Lance Stephenson, Michael Beasley, and Kentavious-Caldwell Pope."
Focusing at the other prospect that the Lakers might be eyeing, is their need for a perimeter shooter on an expiring contract. According to Oram,
A team source said the Lakers will pursue any three-point shooter on an expiring deal, a group expected to include former Laker Wayne Ellington, Orlando's Terrence Ross, Memphis' Garrett Temple and Trevor Ariza, who many believe could be on the move again before the deadline if Washington continues to falter in the East.
LA shoots 33.4 percent (29th in the league) from beyond the arc, and so it comes as no surprise that the front office might be looking to shore up the roster with long-range shooting as compensation for not being able to land a major star.
Another thread was provided by one of the Woj bombs that suggested Memphis' Mike Conley and Marc Gasol might be on the block and up for grabs.
The speculations were further confirmed by statements of the franchise cornerstones after they received a call from Grizzlies owner Robert Pera,
"That won't change. It won't change to me," (Gasol) said. "My relationship with the Grizzlies might change, but my relationship with Memphis won't. What I feel inside and how I feel about Memphis and its people, it has nothing to do with the franchise or a temporary thing."
"It's where we're at, I guess," Conley said. "It's part of the business."
This comes at an apt moment in time for the Lakers as they might be fishing for a 'dark-horse' candidate on the market (worst case scenario). Even though their ages and large salaries are expected to pose problems to potential buyers, the Lakers, in contrast to the rest, possess adequate assets to make this transfer happen.
---
Also read: NBA Trade Rumors Roundup, January 27th
Also read: NBA Daily Schedule, Latest Results, and TV Listings, January 28th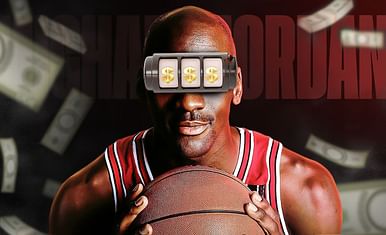 How did Michael Jordan's gambling "habit" taint his image?