As LeBron James rapidly approaches Kareem Abdul-Jabbar's regular season scoring record, many believe he will claim the official GOAT title. With a spot among the top five on the all-time assist ladder, his status as the scoring leader will only further his case for the title of greatest of all time.
Considering the fact that James will break the scoring record in the weeks to come, the GOAT debate has continued to be all the rage. Social media conversations, water cooler debates around the office and NBA coverage as a whole have largely been focused on James making history.
With just 89 points to go until he passes Kareem Abdul-Jabbar's total of 38,387, James, with 38,299, should break the record with plenty of time to go before All-Star weekend in Utah. James, with 10,338 assists, moved to fourth on the assist board in a 129-123 win over the New York Knicks on Monday, passing Steve Nash (10,335).
•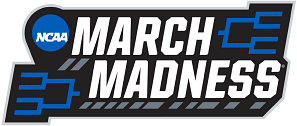 The way NBA analyst Chandler Parsons sees things, LeBron's achievement of becoming the NBA's scoring leader would firmly put him as the greatest of all time.
"They're both insane, and I got to give LeBron his flowers ... I think to be able to say you have the most points in the history of the NBA is wild," Parsons said on FanDuel TV. "I truly think once he gets this record we got to officially crown him as the GOAT. The things he's done, it just speaks volumes on the longevity of his career.
"Honestly, one of the most impressive things of his whole career, which is insane is what he's doing this year at 38 years old, 20th year. This guy, if the Lakers are winning more games, would be my MVP."
Check out some of his highlights from Tuesday's triple-double against the Knicks above.
"The LeBron James era of life"
Given how many years LeBron has been atop the league, many believe fans, analysts and especially critics have become numb to how great he truly is. After entering the league and essentially carrying the Cavaliers' franchise on his back, James never really slowed down until injuries slowed him late in his career.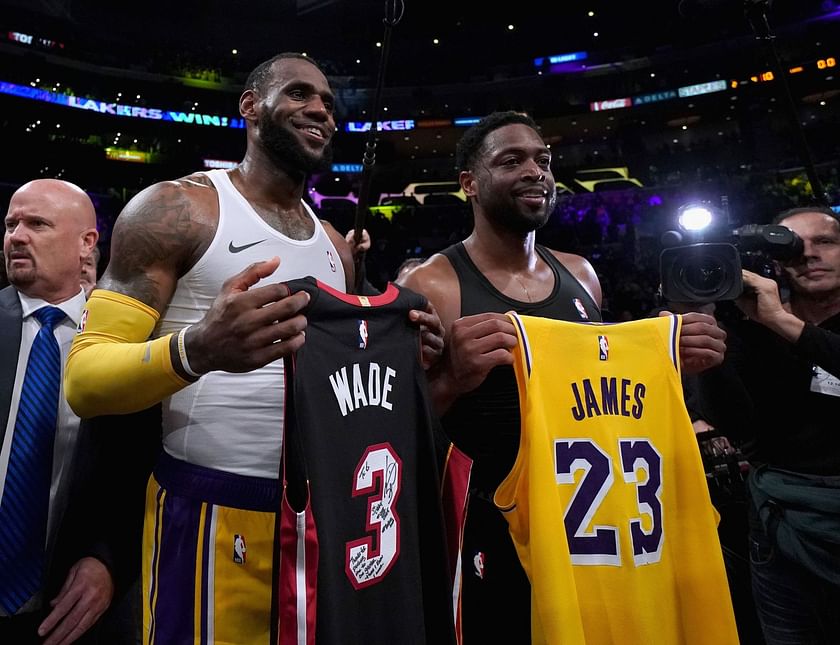 As LeBron James rapidly approaches the regular season scoring record, his longtime friend and teammate Dwyane Wade has dubbed this "the LeBron James era of life." Although his dominance can't be denied, Wade said James' play will only look better as we look back on it.
"I think sometimes we're living in the LeBron James era of life, and we haven't had the chance to step back and look at it just yet," Wade said to Sports Illustrated. "And as we step back and look at it, it's going to get even better than it is right now with what he's done."
With LeBron James turning back the clock in recent weeks, the 38-year-old. finds himself several wins away from entering the MVP conversation.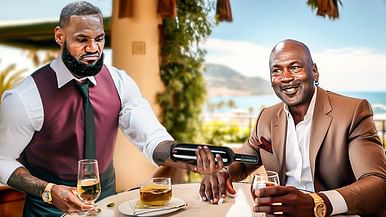 How is Michael Jordan officially richer than NBA's 10 richest players?!
Edited by Joseph Schiefelbein