Russell Westbrook is a rare NBA phenomenon. He regularly scores triple-doubles as if they are normal stats. A triple-double is essentially a stat line for a game where a player registers double digits in any three of the following five categories: Steals, blocks, assists, rebounds, and points.
Westbrook registered a triple-double in 38 games during the 2020-21 NBA season. The most common triple-double usually consists of points, assists, and rebounds.
•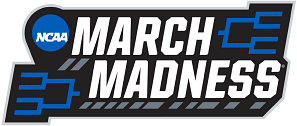 There have only been two players in the history of the game to have a triple-double season. One is, as you know, Russell Westbrook and the other is the legendary Oscar Robertson. A triple-double season is when a player averages double digits in any three of the five categories mentioned above.
Listing the only three members of the NBA's 20,000 points, 10,000 rebounds and 5,000 assists club
What's special about Westbrook and Robertson's triple-double is that they both achieved this feat by registering double digits in the same three categories, namely steals, points, and rebounds. These are the three stat lines that are most well known and studied.
However, there exists a club as rare as the triple-double season club that utilizes the same three stat lines we just discussed. This club is even rarer than the 50-40-90 club for there are only three members in it. This club is made up of NBA players who have scored at least 20000 points, 10000 rebounds and 5000 assists. The following are the only three players in the history of the NBA to have registered these stats:
#1 Kevin Garnett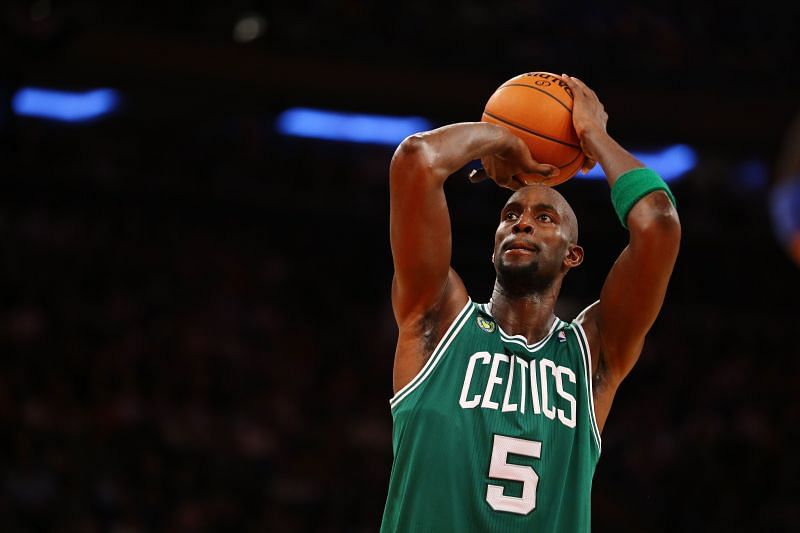 Kevin Garnett, for his size, was nothing short of a spectacle. Being 6'11", he was able to move like a guard. Zipping through players, lowering and raising his center of gravity for speed changes and execution of skilled moves. At the same time, he was a sensational mid-range shooter. Sinking lethal shots in the most crucial minutes over exceptional defense.
The Boston Celtics legend wasn't just an offensive force but a defensive master too. He was a monster rebounder and could guard any position on the court. It is no wonder, therefore, that he ended up registering a whooping 26071 points, 14662 rebounds, and 5445 assists in his NBA career.
Also check out: Latest NBA News, Rumors and Updates
#2 Karl Malone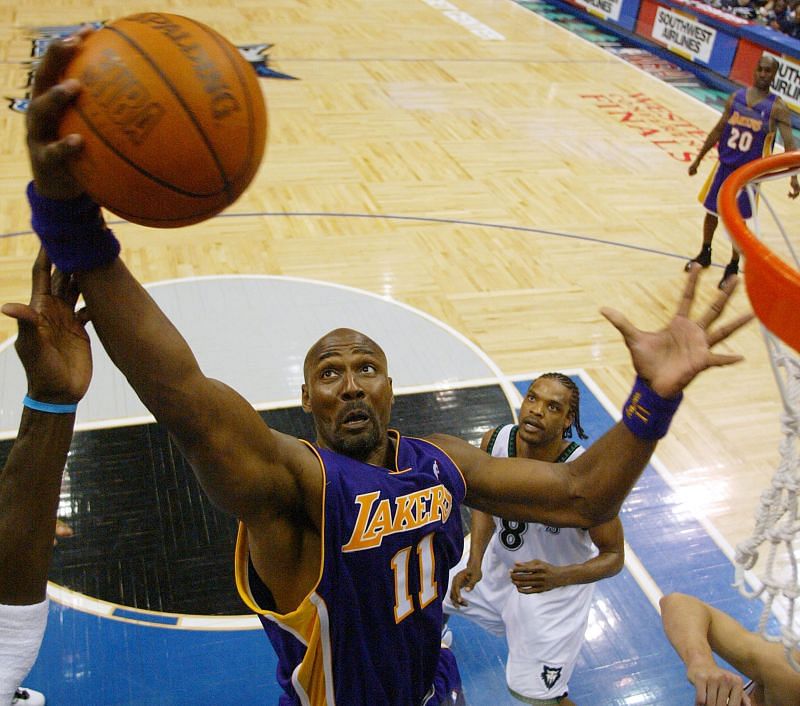 Karl Malone was, for his NBA rivals, a natural disaster waiting to happen at any moment. The man was a human bulldozer, quite possibly the strongest player ever in the league. His rush to the rim could only be stopped by a handful in the league. His dunks would shake the stadium and his aggression and dominance would shake the hearts of his opponents.
Malone proudly stands second on the list of total points scored in the NBA regular season, only behind the next player on our list. The Utah Jazz legend scored a total of 36928 points in his career. He also registered an unbelievable 14968 rebounds and 5248 assists. He won two NBA MVPs and appeared in 14 All-Star games. Despite his brilliance, Malone never won a championship ring.
#3 Kareem Abdul-Jabbar
Jamaal Wilkes called Kareem Abdul-Jabbar's sky hook the most lethal offensive weapon he had ever seen in any sport.
Jamaal: That sky hook was just poetry in motion.
Undoubtedly, every bit of Kareem's on-court antics was poetry in motion. He was a man who had, by the end of his career, achieved literally everything possible to achieve. A self proclaimed baddest among the bad guys, Kareem was a man decades ahead of his peers in terms of his game sense, his hunger for winning, and his offensive prowess.
In his 1560 career games, the Big A scored 38387 points, grabbed 17440 rebounds, and threw 5660 assists. He maintained an unbelievable 55.9 field goal percentage as his career average.
The LA Lakers legend is perhaps one of the most celebrated centers in the history of the NBA. Centers in that era usually relied on their size and strength to score and overwhelm opponents, but Kareem constantly developed new means to attack. He trained his body to sustain the speed and skill needed to be the best of the best.
The reason for his extraordinary success was not just his naturally gifted physical abilities, but also his exceptional work ethic. His work ethic is the reason he was able to win six NBA championships, six MVPs, two NBA Finals MVPS, and 19 All-Star appearances.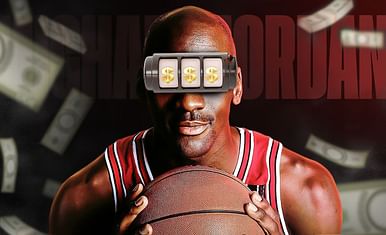 How did Michael Jordan's gambling "habit" taint his image?