Nikola Jokic recently broke Alex English's record for the most assists in Denver Nuggets franchise history.
Alexander "Alex" English is a retired American professional basketball player, coach, and businessman. He played in the NBA for 16 seasons, primarily with the Denver Nuggets in the 1980s.
English was born and raised in Columbia, South Carolina. He played college basketball at the University of South Carolina, where he set several records and was selected for All-American teams in 1975 and 1976.
•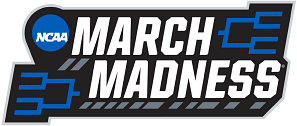 English was drafted in the second round of the 1976 NBA Draft by the Milwaukee Bucks but struggled to break into the team's rotation. He signed with the Indiana Pacers as a free agent in 1978 and established himself as a scorer.
In 1980, English was traded to the Denver Nuggets, where he would spend the majority of his career and become one of the franchise's greatest players of all time.
During his tenure with the Nuggets (1979–1989), the team made the NBA playoffs nine consecutive times, winning two Midwest Division titles and reaching the 1985 Western Conference Finals.
Alex English was the star player for the team, averaging 21.5 points and 5.5 rebounds per game. He scored more points than any other NBA player during the 1980s, was named to eight NBA All-Star teams, and made the All-NBA Second Team three times. He also led the NBA in scoring in the 1982–83 season.
English's number 2 jersey was retired by the Denver Nuggets in 1992, and he was elected to the Naismith Memorial Basketball Hall of Fame in 1997. After his playing career ended, English worked for the NBA, served as an assistant coach for several NBA teams, was involved in various business ventures, dabbled in acting, and became an NBA ambassador. He currently sits on the board of trustees at his alma mater, the University of South Carolina.
Needless to say, English had a spectacular career. The fact that Nikola Jokic was able to break his assists record at 27 years of age suggests a legendary trajectory for the Serbian international.
---
Nikola Jokic breaks Alex English's record for the highest number of assists as a Denver Nuggets player
Nikola Jokic, second on the list of the Denver Nuggets' all-time leading rebounders, passed Hall of Famer Alex English to become the franchise leader in assists during a 122-118 win against the Minnesota Timberwolves.
Jokic recorded his 3,680th career assist in the third quarter on an inbound pass to Kentavious Caldwell-Pope, who threw down an uncontested dunk.
Alex English previously held the record with 3,679 assists in 837 games. Moreover, Jokic has already surpassed English in other categories, such as defensive rebounds and total rebounds.