Nick Young #0 of the Los Angeles Lakers handles the basketball during a game against the Philadelphia 76ers at STAPLES Center on December 29, 2013 in Los Angeles, California.
At 13-17 and in the midst of a four-game losing streak, the hopes that the Los Angeles Lakers are going to make the playoffs this season is getting slimmer and slimmer every day. With a decimated roster, lackluster defense, and no clear go-to scorer down the stretch, the Lakers haven't had the easiest time in what is clearly a transition season for the purple and gold. However, what has emerged as a pleasant surprise is the exciting play of this Lakers team. They may not be good but they sure are fun to watch. Coach Mike D'Antoni's fast-paced offensive system comes with a high-number of three-pointers and fast breaks, factors that make a basketball game very enjoyable.
Here are some of the plays you can expect to find in any given Laker game.
•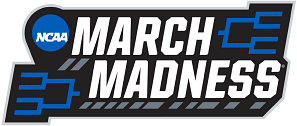 Nick Young "and-one" jumpshots.
Nick Young loves to shoot the ball. Since his entrance into the league six years ago, Young has been a shoot first, ask questions later. We've seen amazing plays like this and this, but we've also seen some bone-headed ones. However, since Young's arrival in Los Angeles, he's made an abnormal amount of "and-one" jumpshots, including a number of four-point plays. Literally everything Nick Young throws up in the air has a chance of going in. In a close Christmas Day game against the defending champions, the Miami Heat, Young sparked a Lakers run with a four-point play on LeBron James and in the first quarter of an eventual Warriors blowout, Nick Young hit another that allowed Los Angeles to close the quarter out strong. This is what happens when Young operates in D'Antoni's system but it certainly makes watching the Lakers a lot more bearable when you have a chance to watch Young play without regard.
Wesley Johnson and Xavier Henry Dunks.
Wes Johnson and Xavier Henry were nobody's in the NBA last year. Johnson and Henry were disappointing first-round lottery picks who had failed to make an impact with any team. However, they have both thrived in D'Antoni's system as it caters to their speed and tremendous athletic ability. Thus, we've seen an abundance of rim-rocking dunks from both guards and their versatility ensures that we'll see at least one athletic play from them each game. So far, my favorite Henry play has been his absolute destruction of Jeff Withey in a match-up with New Orleans a couple of months ago. When he gains speed in the lane, nobody can stop him at the rim. Nobody. As for Wes Johnson, I think this play against the Toronto Raptors sums up the type of plays we see from him each game. When both of them are on the floor, they make the Los Angeles Lakers serious contenders for the NBA League pass award for most exciting team.
Chris Kaman Blocks!
Bet you never expected to read that. While the Kamanator has been absolutely ineffective on the defensive end, he has surprisingly put together a nice string of highlight-reel blocks, including this denial of Minnesota Timberwolves' Kevin Martin, a play that led to this beautiful alley-oop to Wes Johnson. Kaman has fallen out of favor with D'Antoni, who has preferred to put Rob Sacre in the game before Kaman, a slap in the face if I ever saw one. Nonetheless, Kaman has used his minutes well when he has been given a chance, including putting together a great effort against the Utah Jazz last Friday (Dec.27) .
Jodie Meeks' quick-release three
There are a lot of quick-release shooters in this league. The Warriors' Steph Curry and Heat's Ray Allen come to mind. However, Jodie Meeks might have the quickest shot in the league. It seems as if he can bring the ball up and get it out of his hand in less than a second. He has a quirky release but watching him shoot the ball is super fun because he does it so much. He led the Lakers' in scoring at the beginning of the season, and has taken over 150 three-pointers so far this year. That's more than five a game.
While the Lakers have been a sub-.500 team this year, their play has far exceeded the hopes of their fans, who thought they would have many more losses under their belt than they do. As well as that, Laker basketball has been amongst the most exciting to watch in the league, an added bonus for a fan base that doesn't expect it's team to make the postseason.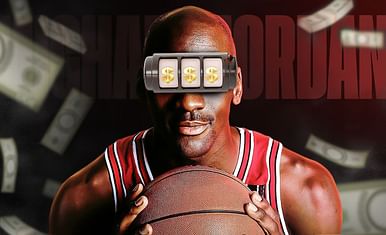 How did Michael Jordan's gambling "habit" taint his image?