Magic Johnson is synonymous with Los Angeles as he became the biggest star in a city filled with them. The NBA Hall of Famer was recently a guest on ALL THE SMOKE, where he revealed that he was initially scared to come to Los Angeles, stating:
"It was definitely a shock, trust me. First of all, I was scared to death coming out here. I stayed in my apartment for the first two years because I come from a small town and so my first two years I concentrated on really letting people know that my game was real."
He added:
•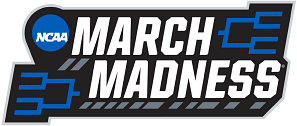 "Listen, it's hard to come to a city like Los Angeles and all the pressure was already on me because we had won a championship, I'm the number one pick, so I got to make sure I prove to everybody that I belong in the NBA so I concentrated on that first then after I made my name, then I said, 'okay, it's club time now'."
Johnson described how he began partying with late Lakers owner Dr. Jerry Buss, as well as Hugh Hefner and the Playboy Playmates at the legendary Forum Club which was located inside the Lakers arena.
Watch Magic Johnson discuss being afraid when he initially moved to Los Angeles below (starting at the 28:30 mark):
Magic Johnson describes first encounter with Larry Bird
Magic Johnson and Larry Bird have been linked to one another since their days as collegiate athletes. During his appearance on ALL THE SMOKE, the LA Lakers legend detailed his first meeting with his longtime rival at a basketball tournament.
After sharing that they initially started the game on the bench due to the coach giving his own players preferential treatment, Johnson stated:
"When we got in the game we turned it out... I called home. I said it's true about this boy... That was my first time seeing him and then to be out on the court with him in college for that national championship game and then of course what happened in the NBA."
He added:
"I will say that we got a chance to change the league. You know what, what a blessing it was he ended up in Boston and then I ended up out here. My personality was LA, Hollywood, his personality was Boston, and it worked for the whole league."
The two Hall of Famers dominated the 1980s, as they combined for eight titles in the decade. Johnson's Lakers would win five titles while Bird's Celtics won three. The two stars are largely credited with saving the league.
Watch Magic Johnson discuss his longtime rival Larry Bird below (starting at the 26:23 mark):
Edited by Caleb Gebrewold