Miami Heat's NBA Champion Chris Bosh to visit India
2.57K //
09 Jul 2013, 15:24 IST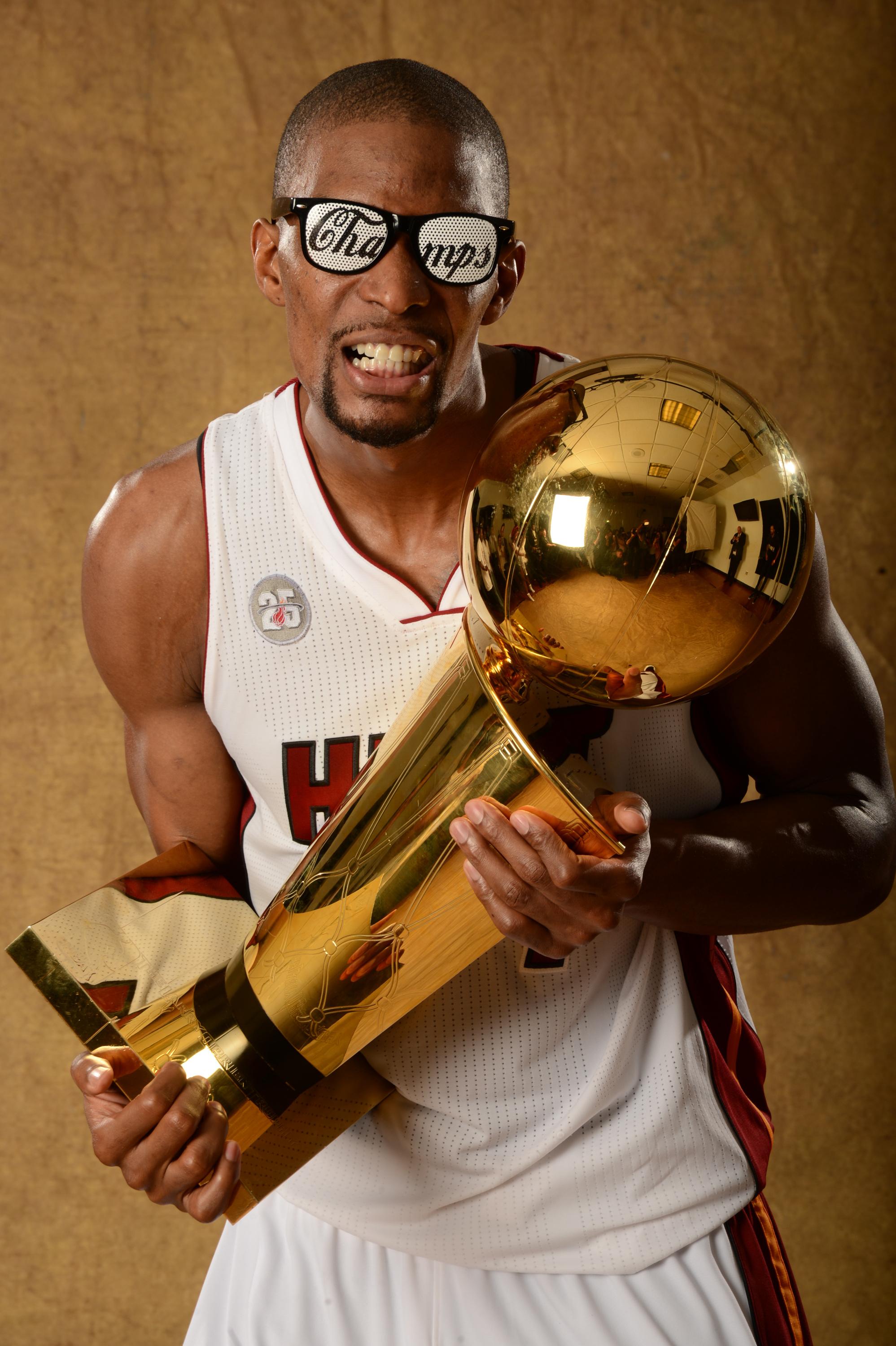 NEW YORK and MUMBAI, July 8, 2013 – Two-time defending National Basketball Association (NBA) Champion and eight-time All-Star Chris Bosh, of the Miami Heat, will travel to Mumbai, India from July 16-19 to conduct a variety of events to continue the growth of the game and connect with NBA fans locally.  Bosh will be the 22nd NBA or WNBA player or legend to travel to India since 2006.
"I am excited for the chance to visit India and help build interest in the game I love," said Bosh.  "The NBA is a global game and I hear that basketball is becoming pretty popular over there so I am looking forward to teaching kids that may end up in our league one day."
"Chris is a dynamic player and personality, and will be a huge hit with our fans," said Heidi Ueberroth, NBA President, International. "The popularity of basketball is growing in India and we're thrilled that Chris will take part in youth development and community activities as part of his visit to Mumbai."
An itinerary of Bosh's activities in India is as follows:
JULY 16:
TOUR MUMBAI: Bosh will tour famous sites in Mumbai.  His tour will be captured by SONY and NBA Entertainment and featured in NBA programming on SONY SIX.
LAUNCH NBA INDIA INSTAGRAM: Bosh's visit will launch the official NBA India Instagram channel, giving fans an inside look at his trip.
LARRY O'BRIEN TROPHY TOUR:  Bosh, who has won the trophy in back-to-back seasons, will bring the NBA championship trophy to India and give fans a chance to take pictures with it.
JULY 17:
ATTEND PRESS CONFERENCE:  Bosh will help the NBA and SONY announce the launch of a unique NBA basketball and entertainment event in India.
JULY 18:
 ELITE DEVELOPMENT BASKETBALL CLINIC:  Bosh will conduct a clinic for some of the top basketball players in India.  He will also conduct clinics for youth of all levels at a local school.
MAGIC BUS NBA CARES EVENT: Bosh will participate in an NBA Cares event and basketball clinic as part of our overarching NBA Cares partnership with Magic Bus, a local NGO, and SONY SIX.  The partnership, announced during NBA Commissioner David Stern's trip to Mumbai in April, uses sport to impact underserved youth across India.
JULY 19:
NAMASTE BOSH FAN CONTEST: SONY and the NBA will  run a digital and social media promotion which will ask fans to submit entries on how they would welcome Bosh to India, as Namaste is the Hindi customary greeting.  SONY will develop a localized promo and song to encourage fan participation.  The league and SONY will use the hashtag #NamasteBosh across all media assets to promote.  Fans with the most passionate and creative submissions will get a chance to meet Bosh.
Bosh was selected No. 4 overall by the Toronto Raptors in the 2004 NBA Draft and is the Raptors' all-time leader in many categories including points, rebounds, blocks, and minutes.   He joined LeBron James and Dwyane Wade with the Miami Heat prior to the 2010-11 season where they have advanced to The Finals three years in a row, and won the NBA championship the last two seasons. Bosh has career averages of 19.5 points per game and 8.9 rebounds per game, and won a gold medal with the USA Basketball Men's National Team at the 2008 Beijing Olympics.