Musing on the possibility of a basketball league in India
1.24K //
16 Dec 2012, 19:52 IST
India has flirted with leagues in a lot of sports. Cricket, football, hockey, volleyball have all seen leagues crop up. Premier League Soccer, Super Fight League, Indian Boxing League, i1 Super Car Series, Hockey India League – the list goes on. Name it, and it has a league coming up in India. Basketball. Basketball! Where is it?
To me, basketball is the most broadcast friendly sport of all. For a testimonial to that, look at the IPL. The fresh new format was inspired by basketball, in terms of the match length, cheerleaders, etc. Cricket and football have seen success on the television. I've put down about 25 reasons why basketball is more exciting than cricket here, and 10 reasons why it should be our national sport here. Now it's time to muse on the possibilities of having a basketball league.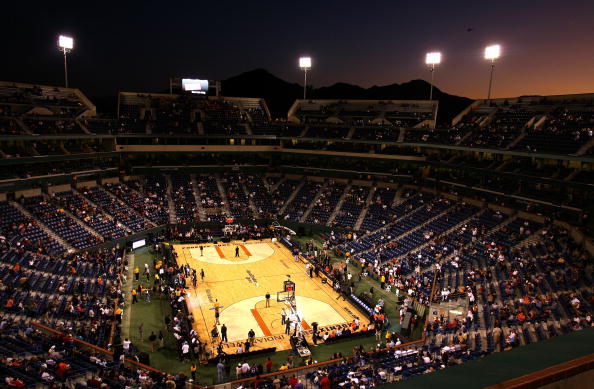 Better for TV
A football and cricket match require more time than a basketball match in terms of on-air coverage. One basketball match can be over in 40 minutes. The NBA matches stretch over two hours because of mandatory TV timeouts and extremely long half time breaks. It shouldn't be much of a stretch to have a channel telecast basketball matches. A 10 second ad slot on the IPL can cost around 4-5 lac. Cricket has a high entry barrier for potential sponsors. In basketball, the market is wide open and up for grabs, to the extent that is available after IMG Reliance having broadcast rights for the next 30 years.
Venues
Look at the size of cricket and football stadiums. It takes a lot of equipment, expenditure and personnel to work on the broadcast of those sports. Compare it with basketball. Just need a court, courts which are freely available at schools/colleges/playgrounds.
Easier to sell
Sports leagues ride the back of the stars who drive it. In football and cricket, there are over 10 players involved in the action. In basketball, an individual can have more of an impact and attract a lot more eyeballs than in any other sport.
IMG Reliance has a 30 year partnership deal with the BFI to develop basketball in India. And now that Forstmann Little & Co has placed IMG Worldwide on the block and Reliance is one of the prospective buyers, reportedly it would sell for around $2 billion. In addition to IMG-Reliance being involved in basketball, they also own marketing rights with AIFF for football, and has helped create and implement the commercial model of the IPL.
Another American sport has seen a league take hold in India. American football is played in the EFLI. These are the teams of the Elite Football League of India:
-Mumbai Gladiators
-Pune Marathas
-Kandy Skykings
-Kolkata Vipers
-Pakistan Wolfpack
-Bangalore Warhawks
-Delhi Defenders
Yes, that's right. Even American style football has a league in India. We are the great country of a cesspool of sports leagues. Basketball is one of the few left out till now.
"We are nearing the planning of the professional basketball league and are now recording information about every player participating in the national championship so as to introduce the league in a grand manner. We are also building our basics and networks for the professional league by organising events such as school and college leagues and adding entertainment to the game. We are planning it. Once we feel it's the right time, we will launch it." said BFI president RS Gill.
Would be unreal if we could have teams from every state participate in this. Suggesting some names for the teams of the Indian Basketball League:
Assam Teatrotters
Arunachal Pradesh Suns
Delhi Dribblers
Meghalaya Magic
Gujarat Gorillas
Jammu and Kashmir Shooters
Himachal Pradesh Yetis
Madhya Pradesh Midcourts
West Bengal Warriors
Tamil Nadu Timberwolves
Too utopian perhaps. A more likely bet is to have the league with teams from the major metros. The Hockey India League has franchises from Lucknow, Punjab, Ranchi, Delhi and Mumbai. Bangalore is still awaiting buyers. In the auction, Sardara Singh actually sold for more than Jamie Dwyer. The proposed Indian Badminton league, the USD one million league, will have six franchises in six cities. The eight cities in running are Delhi, Mumbai, Lucknow, Chennai, Hyderabad, Bangalore, Pune and Nagpur.
A wild guess by me, for basketball franchises in India, I'd put my money on these cities:
Mumbai - Hands down. The Savio cup, Ramu Memorial Tournament, Mahindra NBA Challenge, NBA 3X and a host of other tournaments place Mumbai at the front.
Delhi - BFI's HQ is in Delhi. Host to various tournaments too.
Bangalore - The Indian team's practice camp was held there, rumour has it the Federation cup will be held there too.
Chennai - Hosted the nationals. Vibrant atmosphere with a slew of tournaments.
Ludhiana - Hosting the nationals this year. The Ludhiana Basketball Academy is a waterbed of developing talent in India.
Nagpur - Hosted the youth nationals in a new stadium with two courts and a capacity of 5000.
Troy Justice, director of basketball operations (NBA India) said: "If you statistically look at the data, basketball is the fastest growing sport in India, and it has a lot to do with the people here tirelessly working for it. I see participation growing from 5 million to 50 million (in 5 years) and I can see kids from every corner and all India wanting to play. I see a lot of change on every level, better training, coaching and coaching technical. I keep telling kids, it's an exciting time for you to be in India, love basketball."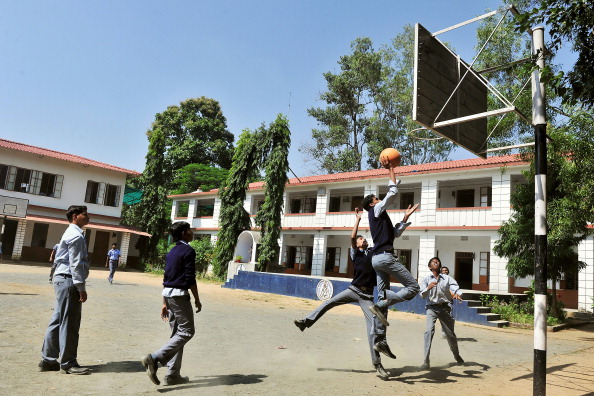 Talks for a league coming up have been circling around, but till today there is nothing concrete being promised. Hockey has a league coming up and I can't even see the hockey ball on the screen half the time! It's so tiny. The unanimous opinion is that a basketball league is on its way in India sometime in the future. Another point everyone is in agreement in is that there is absolutely no definite date being set for it yet.
As fans, one thing we can do to help the league come up is to show that there is a market for it here. Follow the sport, practice it, let the sounds of basketball echo all around. While the print medium and television may be restrictive for us fans to get a hold on, the internet is a free and open ground. Are you telling me if we have a couple of videos about Indian basketball which garner a million views, it won't catch the eyeballs off those with the big purses who can sponsor it? Well yes, probably not. But there's nothing to lose by enjoying the game to the fullest, so much so that the world can't help but take notice of the passion of a nation for basketball.