"We got a stop, and got the ball to Nate. Then we got a stop, and got the ball to Nate. Then we got a stop, and got the ball to Nate."- said Bulls' forward Carlos Boozer on being asked how the Bulls came back to win Game 4 143-134 in triple overtime after being down by 14 in the fourth quarter.
Nate Robinson has been exceptional for the Bulls. He has stepped up big time and provided some much needed offense for them. To me, Nate is the idol for all the sub six foot population, which is most of the Indian population. He shows us what is possible, regardless of size. He keeps the fire burning regardless of how his coach tries to temper it.
•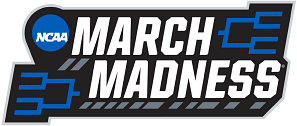 "Everybody knows coach is a drill sergeant, but he has a heart somewhere in there. I know he does. He smiles every blue moon and it's good to see. I tease coach a lot. It seems every shot I take, he is mad. But I always feel like I'm on fire."- said Nate Robinson.
So much so that Nate, all five foot nine inches of him, almost bested Michal Jordan's record of most points in the fourth in a playoff game for the Bulls. Nate had 23 points in the fourth, one point shy of the franchise record set by Jordan. Now that's rarefied company.
The Chicago Bulls have the luxury of having a defensive mastermind at the helm in Tom Thibodeau. And his penchant for tight defense flows into his regimented offense. He craves order and preaches adherence to a planned system which has been proven to yield dividends. And yet there is an anomaly in his well oiled machine. One which he accepts as the yin to his yang. Picture the complacent surface of the ocean. That's how deep the system of Thibodeau is. It is pretty comprehensive in itself. Now add to it a deranged catfish which keeps plopping in and out at unexpected places. It is a difficult enough to keep afloat in the deep waters. Add to it the unpredictable element of the threat of the catfish and all your plans fall in disarray.
"I tell people all the time that opposites attract. Coach is a drill sergeant type and I'm more less a free spirit who just goes with the wind. He likes to control everything. He lets me be me, but at the same time he lets me know if I stray off too far and what I need to know to get better."- said Nate Robinson.
"You got to take the whole package. The good outweighs the bad."- said Tom Thibodeau.
Today vs the Nets, Nate had 34 points on 14 of 23 shooting with 4 assists before fouling out in the second overtime. After playing 28 minutes and 32 seconds. He was 11-16 in the fourth and over the span of 1:42 he went on a 12-0 run which cut a 14 point Nets led to 2. Bulls were down 109-95 with 3 minutes left and Nate decided to explode.
"Like the old school game, 'NBA Jam,' you make a couple and the rim's on fire and when you shoot the ball, the ball's on fire. I feel like that at times. Well, all the time. When I'm in the game, I play with a lot of confidence and you kind of got to lie to yourself that you can't miss."- said Nate.
There is a word which aptly applies to these guys. Zero conscience killers. Guys like Nate, J.R. Smith and Jamal Crawford have ice cold blood running through their veins and they are not shy about launching up shots. They believe that every thing they throw up is going in.
"It was big shot after big shot, but that's what he does," Thibodeau said. "That's what makes him so valuable. It doesn't take him much to get going and when he gets going, he can go on a big run."
The Nets' coach was also flattering in his praise for Nate- "Nate's one of those guys who can change a game. Whether you want to call him an X-factor or whatever, there's nights when he gets it going that he's very, very difficult to defend."
A major reason the Bulls have been able to stay alive vs the Nets is the excellent defensive job Kirk Hinrich is doing on Deron Williams. But what they miss the most about the absence of Rose is the steady offense he could be counted on to provide. Now Nate Robinson filled in the shoes of Rose, if only for a day. Maybe if he keeps trying it on game after game, he can make it a habit.
"You know, it's kind of cool because coach kind of asks us what we want to run when we're hot, what plays. I told him not to call a play for me, just let the ball find me and we just run the regular offense we'd been running and it worked."- said Nate.
If the Bulls are to go deep into this postseason, they will have to rely on Nate on having some more of these nights.