NBA 2K23's MyTeam Holiday event has given gamers across consoles a chance to acquire a range of extra featured cards, including a Galaxy Opal version of Bam Adebayo.
Considering the dearth of featured centers who have been released in NBA 2K23, a galaxy opal version of Bam Adebayo can be a useful addition to any MyTeam roster. The card has been announced as the final reward of the NBA 2K23 MyTeam Holiday event.
This article looks at the steps that gamers need to follow in order to gain the reward.
•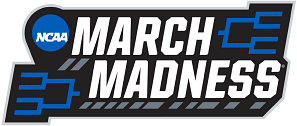 NBA 2K23: How to acquire the free Galaxy Opal Bam Adebayo?
During the Holiday event, a new featured card challenge has been released on a daily basis. These cards are accompanied with a challenge that needs to be completed in order to gain the player card.
The following cards have been made available as part of the NBA 2K23 Holiday Event set:
87 OVR Ruby Jaylen Brown
88 OVR Ruby Tom Chambers
89 OVR Ruby Wendell Carter Jr.
89 OVR Ruby James Harden
90 OVR Amethyst Michael Cooper
91 OVR Amethyst Deandre Ayton
92 OVR Diamond Jerome Kersey
93 OVR Diamond Mark Aguirre
94 OVR Diamond Mike Miller
95 OVR Pink Diamond Jerry Stackhouse
96 OVR Pink Diamond John Stockton
96 OVR Pink Diamond Bradley Beal
96 OVR Pink Diamond Jaren Jackson Jr.
The other two cards that will be added will be released on Dec. 29 and 30, respectively. To obtain the Galaxy Opal Bam Adebayo card in NBA 2K23, players must complete the MyTeam Holiday Event set, which includes all 15 reward cards being released from Dec. 12 to 30.
While some of the accompanying challenges can prove difficult to complete, gamers will be happy with the fact that they have a few more weeks to complete the 15 challenges. The above cards and challenges are available in NBA 2K23 until the end of Season 3.
In order to earn the Galaxy Opal version of Bam Adebayo, gamers simply need to complete all the 15 challenges that are released from Dec. 12 to 30.
Of course, each of those challenges comes with its own specific featured player rewards. The overall haul can prove extremely useful for every gamer and can be used to acquire other resources as well. Two more rewards will be released over the following weekdays until Dec. 30, when the Adebayo card will be available to those who have completed the collection.
Edited by Joseph Schiefelbein