Russell Westbrook is having a terrible season for the LA Lakers overall, but his special build in NBA 2K23 is available for every gamer to unlock.
Westbrook played the first 11 seasons of his career with the Oklahoma City Thunder. Westbrook is a nine-time NBA All-Star and has been named to the All-NBA First Team twice. He won the NBA Most Valuable Player award in 2017 and has led the league in scoring twice. He is a seven-time NBA All-Defensive Team member with four assists in the league. He is the first player to average a triple-double in three straight seasons, and his list of achievements has been washed down due to his recent troubles.
Regardless, for NBA 2K23 MyPlayer gamers, Westbrook's free secret build is only an unlock away. Gamers can go ahead and proceed to use the base player in various MyPlayer matches. This can be done by simply entering the right statistics in the MyPlayer customizer.
•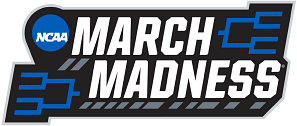 NBA 2K23 MyPlayer: How to unlock Russell Westbrook's special build?
There is no doubt that Russell Westbrook is a special player, despite his tendency to hoard possession and take unnecessary shots. The player has been criticized continuously in recent months, but his overall playstyle does not complement those of the other LA Lakers superstars. Regardless, there are multiple benefits to unlocking the secret build.
Gamers can easily check whether they will be able to play with the featured versions of the player once they use the secret build. To create it, all that needs to be done is the feeding in of the correct attributes in the MyPlayer customizer, as given below:
Position: PG
Handed: Right
Jersey Number: 0
Height: 6'3″
Weight: 200 lbs
Wingspan: 6'8″
Close Shot: 76
Driving Layup: 90
Driving Dunk: 86
Standing Dunk: 25
Post Control: 69
Mid-Range Shot: 76
Three-Point Shot: 79
Free-Throw: 78
Pass Accuracy: 79
Ball Handle: 87
Speed With Ball: 90
Interior Defense: 34
Perimeter Defense: 75
Steal: 63
Block: 39
Offensive Rebound: 54
Defensive Rebound: 82
Speed: 90
Acceleration: 88
Strength: 74
Vertical: 84
Stamina: 90
The above statistics allow a deviation of around 1–3 points each. However, that is only true for skill attributes and not the physical ones, for obvious reasons! NBA 2K23 gamers will automatically receive a message that the player has been unlocked once the correct information is fed in.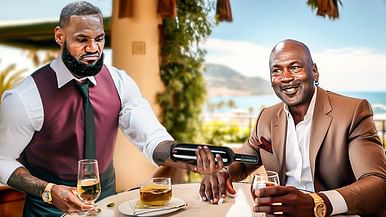 How is Michael Jordan officially richer than NBA's 10 richest players?!