NBA 33 over 30: Part 4
749 //
04 Mar 2013, 23:38 IST
In the NBA 33 over 30 series, I'm looking at 33 players over the age of 30 in the NBA who are staving off old age and playing like young ones. Here is the fourth part in this series -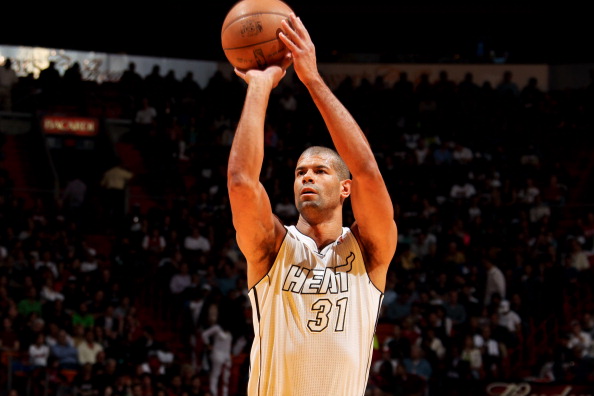 DOB – 9 September, 1978
Some players are really fast. Some are really strong. Some are really good at shooting, while some at playmaking. Some qualities are unquantifiable though. Like smartness. But ask around for who is the smartest player in the league, and the unanimous answer will be Shane Battier. The man out-thinks one and all.
"He's probably the No. 1 smartest basketball player and person I've been around," said LeBron James. "He knows everything." teammate Joel Anthony chipped in, "His basketball IQ is off the charts in terms of understanding situations and being able to analyze all the different situations on the court. Even off the court. If there's like a general question, everybody will look to Shane like, 'You know the answer to this'?" Even Pau Gasol has said that Battier is the smartest teammate he's had.
Battier is only averaging 6.6 points and 2.2 assists per game, but his presence on the defensive end swings many games for the Miami Heat.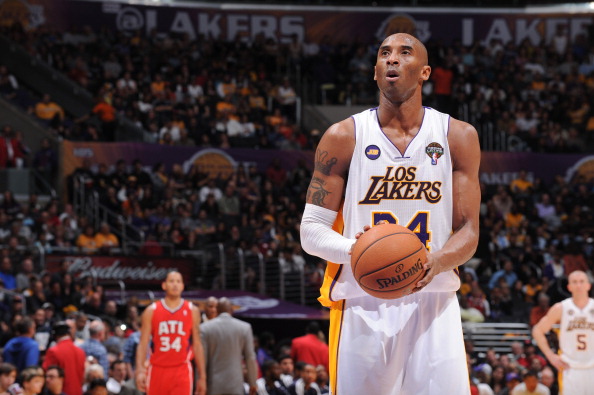 DOB – 23 August, 1978
"My aim is to play until I'm 40 years old and I believe I can do that." - Kobe Bryant.
Kobe Bryant is on his way to hold records on both edges of the age spectrum. He was the youngest player to win the slam dunk contest, youngest to make it to the all star team and youngest to be named in the All NBA Defensive team. He took it all a step further and became the youngest to score 31,000 points in the NBA. And with the pace he is going, he will probably end up becoming the oldest player to achieve a lot of milestones. How does Kobe defy age? Is it the surgery or is it the ice tub? Mostly it's his indomitable will to win which compels him to continue to defy Father Time.
"We all seem to hold on or have found the same fountain of youth somewhere," Kobe had said of him and the Celtics continuing to defy Father Time. Kobe is averaging 27.3 points, 5.5 rebounds and 5.6 assists per game, and he has griped about old age for the Lakers as a whole. In response to why the Lakers were out of sync, Kobe had replied, "'Cause we're old as s—." But then Kobe does things like what he did to Atlanta today with his 34 points. People are talking as much about his game winning layup as they are about the vicious dunk he threw down on Josh Smith. Take a look at what this 34 year old does -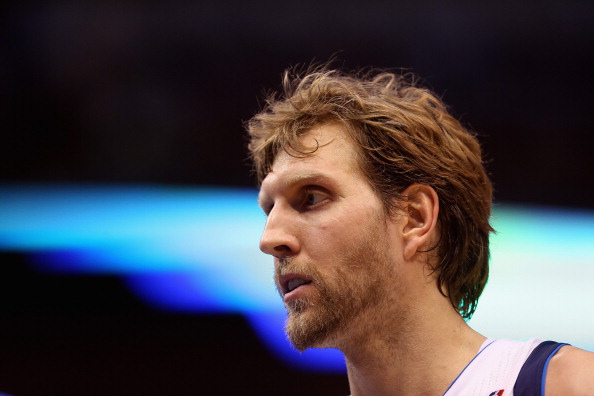 DOB – 19 July, 1978
This season Dirk Nowitzki missed the first 26 games as he was coming off an injury. There were concerns that age is creeping up on him. Then Dirk went on a tear and had a 21 point 20 rebound game. This season, Dirk is averaging 15.8 points per game with 6.5 rebounds and 2.6 assists.
"We look old, slow and out of shape," Dirk Nowitzki said. "I still think this team has a lot of potential. We just need to work. We probably needed extra weeks of training camp. But we don't have it so the young teams, the athletic teams, look better right now than we do. I still think I got two, three good years left in me and if we get some players in here we can be right back up there and compete."
The departure of Tyson Chandler led to the poor state of the Mavericks and Dirk remaining a Maverick for the next season depends a lot on the direction his team takes. If it's another rebuilding year for them, Dirk may seek greener pastures elsewhere. While his athleticism isn't what it used to be, he is still one of the most potent offensive threats in the NBA.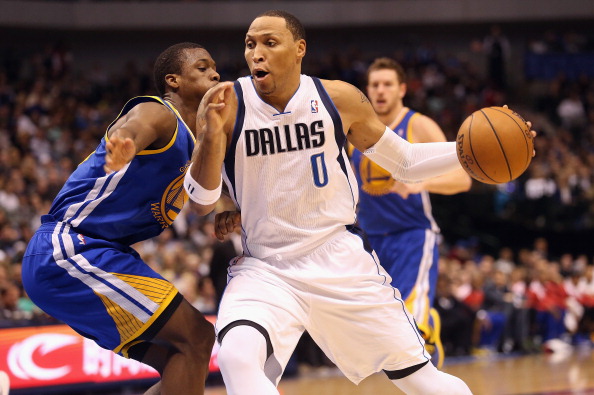 DOB – 7 May, 1978
Nicknamed The Matrix, Marion is a crucial cog in the machinery of the Dallas Mavericks. The Mavericks may be out of the playoffs already, but they are still a threat to any team which goes up against them. And a big part of that is the stellar defensive play of Marion. Granted, he has one of the most unconventional looking jumpers in the game, but as long as it goes in, it doesn't matter what it looks like.
This season he's averaging 11.5 points, 8 rebounds and 2.4 assists per game. But this is what he can do on defense – remember the block on Durant's three pointer in the playoffs?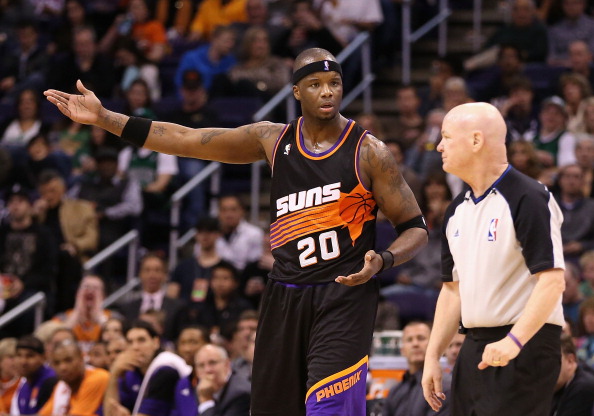 DOB – 13 October, 1978
This season O'Neal has turned back the clock and is playing like his old self. He's averaging 7.8 points, 5.3 rebounds and 0.8 assists per game. His team is one of the worst in the league, but the Phoenix Suns just defeated the San Antonio Spurs this week, and it was largely thanks to the 22 points and 13 rebounds which Jermaine O'Neal dropped on them. His game is improving beyond his season averages.
O'Neal said he is planning to return to Germany in the off-season for another round of the treatment that has made his left knee feel better than it has in years.
"Do I physically feel like I can play? Yeah," O'Neal said. "I'm going to go back to Germany as soon as the season is over with. I'm going to take 3-4 weeks off, let the body heal, then go back through the same process. Again, the knee was really the element. It slowed me down a lot. You see me playing without those big braces. It really works."
Whatever these players are doing, it is really working for them. Check back for the next part in this series on 6th March.