The NBA All-Star Game has gone through a lot of changes over the years. However, one thing that has remained consistent is the coaching selection process.
How coaches get selected for the NBA All-Star Game is simple. The coaches that have led their team to the best record in each conference will be chosen for the All-Star Game.
In a recent article from the official NBA website, the league explained the coaching selection process in detail:
•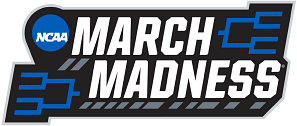 "The coaches for each team are determined by the standings two weeks before the All-Star Game. The coaching staff for the East and West leaders is matched with the captain from the respective conference. However, if the leading coaching staff coached the previous All-Star game, then the second place coaching staff is selected."
In 2022, the coaches were Erik Spoelstra (Heat / Team Durant) and Monty Williams (Suns / Team LeBron)."
2023 NBA All-Star Game coaches
Each conference has a few head coaches that still have a realistic shot at being selected for the 2023 NBA All-Star Game. It's a completely different process for the players. They are voted in by fans, the media, and their peers. Being an All-Star coach is an incredible honor.
Boston Celtics' Joe Mazzulla, Philadelphia 76ers' Doc Rivers, and Milwaukee Bucks' Mike Budenholzer could potentially get the nod for Team Giannis Antetokounmpo. Denver Nuggets' Michael Malone and Memphis Grizzlies' Taylor Jenkins could lead the way for Team LeBron James.
These coaches are among the best in the NBA. Each of them would be deserving of a nomination. There is a reason why these teams are among the best in the league. They all have talented rosters, but it's their coaches that propel them above the rest of the competition.
Being a coach at the NBA All-Star Game would mean the world to many of these coaches. Let's see who gets the call in both respective conferences.
The 2023 NBA All-Star festivities will take place between February 17-19 in Salt Lake City, Utah. The coaches will be determined on February 5.