Dion Waiters shipped to OKC and J.R. Smith to Cleveland as part of a three team trade
1.86K //
06 Jan 2015, 13:09 IST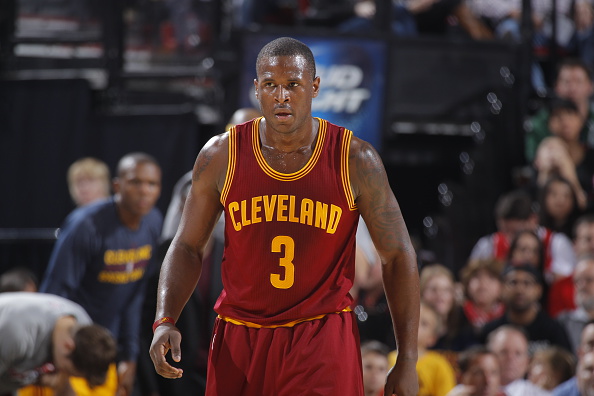 After Rajon Rondo was shipped to Dallas, Corey Brewer was traded to Houston and the sweepstakes saga of Josh Smith, the NBA's mid-season trade window had seen a slight lull. The silence did not remain for long though as the title contenders Oklahoma City Thunder and Cleveland Cavaliers were involved with lottery bound New York Knicks in a three team trade that was made official late on Monday night.
Here's a breakdown of the trade:
Oklahoma City Thunder: Acquired Dion Waiters from the Cavaliers
New York Knicks: Acquired Lance Thomas from Thunder. Also received forward Lou Amundson, center Alex Kirk and 2019 second round draft pick from the Cavaliers.
Cleveland Cavaliers: Acquired J.R.Smith and Iman Shupert from the Knicks and a highly protected 2015 first round draft pick from the Thunder.
Knicks center Samuel Dalembert is expected to be waived by the franchise.
"Dion Waiters is a player that we've tracked and liked since his time at Syracuse, in the NBA, and with USA Basketball. Dion provides another proven scorer that positively impacts our roster and adds depth and flexibility. We have a lot of respect for his toughness and competitiveness, and believe that he is a physical playmaker who will enhance the versatility of our team. We are excited to welcome Dion to Oklahoma City and the Thunder organization."- Thunder's Executive Vice President and General Manager Sam Presti.
Waiters was drafted fourth overall in the 2012 NBA Draft by the Cavaliers and his career with the Cleveland franchise so far he averages 14.3 points, 2.4 rebounds and 2.8 assists. He was lost in the offense with the arrival of Kevin Love and LeBron James in the summer. With the Jeremy Lamb gamble not paying off, the Thunder are gambling once again on Waiters shining in an offense that could use his production.