NBA: Harden scores 20 in Rockets' 116-78 rout of Cavaliers
650 //
23 Mar 2013, 20:25 IST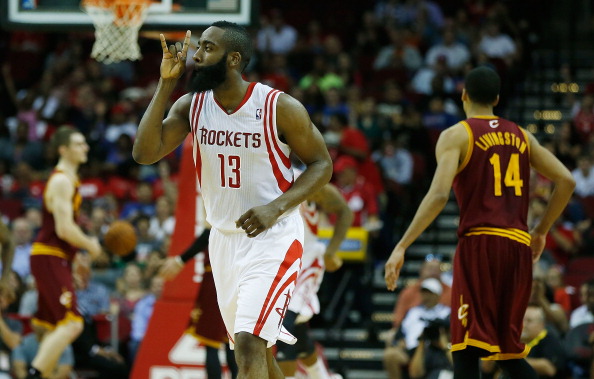 Houston - James Harden scored 20 points as Houston Rockets routed the cold-shooting Cleveland Cavaliers 116-78 in NBA basketball league.
Harden was one of seven Rockets in double-figures. Chandler Parsons and Omer Asik added 13 points apiece, Xinhua reports.
Rookie Thomas Robinson had 15 points with six boards, Patrick Beverly had 11 and Donatas Motiejunas finished with 10 in the Rockets' victory Friday night.
"I thought we came out here and our second unit gave us huge energy," said Parsons, noting the team played "great defence".
The injury depleted Cavaliers were no match for the high-octane Rockets offence.
Shaun Livingston scored a team-high 14 points and Wayne Ellington followed with 13 in Cleveland's fifth straight setback.
The loss came two days after the Cavaliers blew a 27-point third-quarter lead in a 98-95 loss to Miami Wednesday.