NBA: Heat beat Wolves for 15th straight win
644 //
05 Mar 2013, 19:48 IST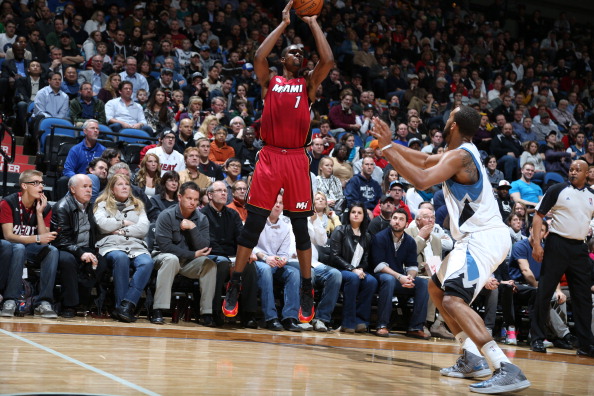 New York - Dwyane Wade had 32 points, 10 rebounds and seven assists while LeBron James shrugged off a sore left knee to score 20 points and grab 10 rebounds for Miami Heat's record 15th straight victory which came against Minnesota Timberwolves.
Chris Bosh added 11 points and nine rebounds, and James played 35 minutes despite being listed as a game-time decision with a twisted left knee. The game result was 91-87 in favour of Heat, Xinhua reports.
Derrick Williams had 25 points and 10 rebounds and Ricky Rubio had 14 points, eight assists, six steals and five rebounds for the Timberwolves. J.J. Barea had four points on 1-for-11 shooting and was ejected in the fourth quarter after getting a Flagrant-2 foul for a hit on Heat guard Ray Allen.
Minnesota was down six points with eight minutes to play when Barea was ejected. The Heat then went on a 17-5 run to put away the game.
Officials initially ruled it a Flagrant 1, but changed the call upon reviewing it, eliciting strong protests from Barea and Wolves coach Rick Adelman, who also picked up a technical foul.
"Everybody knows their roles on this team," said Miami guard Ray Allen. "It takes time but we have figured out a formula on how to win on the road."
Miami dominated Minnesota 58-32 in the paint, finishing with 24 dunks or layups out of a total of 38 field goals.
The Heat now head back home for four straight games against Orlando, Philadelphia, Indiana and Atlanta.