NBA Launches India's Biggest Fan Contest
1.76K //
28 Mar 2012, 18:54 IST
Are you the biggest fan of the NBA in India? Can you name the top five draft picks from 2003? Do you know how many times the Lakers and Celtics have faced each other in the Finals? Do you know how many different jersey numbers Metta World Peace has worn in the course of his career? Hey, can you even remember what Metta used to be called a year ago?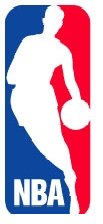 Are you India's biggest NBA fan?
Well guess what: the NBA and Ten Sports are launching the first-ever 'NBA Biggest Fan' contest in India from Saturday March 31st: currently, there are three NBA games broadcast live weekly on Ten Sports. From March 31st to April 26th, a trivia question will be asked during each NBA game broadcast on Ten Sports. Fans will have 24 hours to respond to each question via SMS, and will become eligible to win after registering on Tensports.com. The two fans who answer the most questions correctly will be named NBA Biggest Fan and win a trip to the USA to experience the NBA Finals!
The NBA will promote the contest across its digital and social media assets in India to engage more fans. Ten and the NBA will produce a series of vignettes highlighting the winners' experience at the NBA Finals which will air on Ten Sports and NBA.com/India during The Finals.
"We are happy to be part of the NBA Biggest Fan contest to find the most dedicated fans of the NBA in India," said Atul Pande, CEO of Ten Sports. "This contest reaffirms our commitment to grow NBA viewing in India through various marketing initiatives."

"We are excited to launch the first-ever NBA Biggest Fan contest with Ten Sports to provide our fans with the chance to win a trip to witness live NBA action," said Matt Brabants, NBA Senior Vice President, International Media Distribution. "Thanks to our partner Ten Sports, we were able to create an exciting way to actively engage fans and reach out to new audiences while driving viewership for NBA broadcasts on Ten."
Live games air each Tuesday, Thursday and Saturday throughout the season with replays of each game in prime time.
So yes, all that NBA information that you thought was most probably useless all those years may actually win you a trip to the NBA Finals. Before we see the questions though, it isn't clear yet about what sort of knowledge it would require to the 'NBA's Biggest Fan'. It's not enough to know who the Miami's 'Big Three' are to be the biggest fan – you need to know who the original Big Three were with the Lakers back in the late 60s, and who beat them in the 1970 NBA Finals!
So sharpen up your NBA trivia. The 2012 Finals are at stake!