NBA MVP Watch: Week 2
727 //
09 Nov 2012, 23:41 IST
A week-and-something in, this NBA season is fast out-pacing its predecessors from the last decade. And that's because 2012-13 is taking every glorious, feel-good storyline from the last decade and making it inexorably better. Remember the run and gun Suns? The Miami Heat are 2x that, plus capable of 2004 Pistons defense when clicking on all cylinders. Speaking of the Pistons…we have a new category in MVP Watch this week, to be revealed at the end of the column – the Honorary #1. It's a one-time thing, and mainly because we believe we must respect our elders, and because both teams played hard it's been such an awesome season.
Further, the Lakers suck, which is, when you get down to it, the biggest fantasy of every non-Lakers fan, apart from winning a title (except if you're in Charlotte, in which case it's your biggest fantasy period). What's more is that Kobe Bryant is doing things like this, which means an implosion-explosion (it happens in LA) is just around the corner. Because they're too talented to not figure it out eventually, and because they're currently at the bottom of the Western Conference standings, the Lakers do not have a single representative in MVP Watch, marking the first time in conscious memory that Kobe is not on one of these MVP lists after 5 games. This week's list also had very tough competition (between my sanity and putting Glen Davis at #10 – thankfully, my sanity won out) for the 10 spots, so no can do, Kobe. Although our honorary #1 outstripped all competition by a mile because both teams played hard there wasn't any.
LeBron James (Last week: 1) Team record: 4-1; 22.4 ppg, 9.8 rpg, 5.6 apg, 1 bpg, 55% FG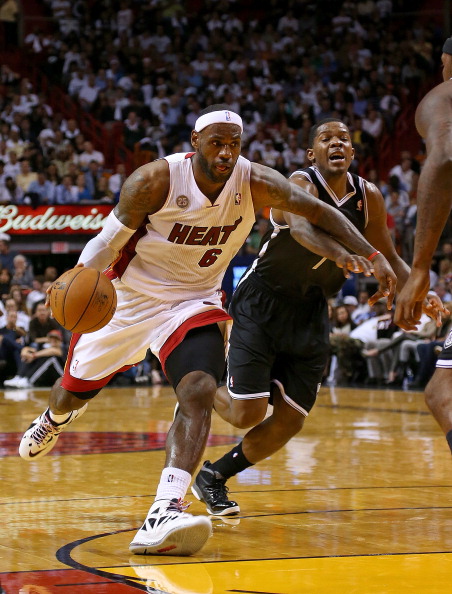 How high is the King's throne? He had the laziest week of his career, breezing through every game and every match-up as if his opponents were pieces of fluff and…he's still easily the best player in the NBA this season. He had a superb 20p/11r/9a game against Denver (with zero turnovers), quickly followed by another near triple-double against Brooklyn (20p/12r/8a). This is getting to be too much, even for the narrative machine; even ESPN isn't talking about Bron anymore. It's almost like we're simply bored watching the best basketball player in a decade. P.S: LeBron should be MVP just for this.
Kevin Durant (Last week: 2) Team record: 3-2; 21.4 ppg, 10.6 rpg, 4.8 apg, 2 spg, 1.4 bpg, 48% FG, 5 TOpg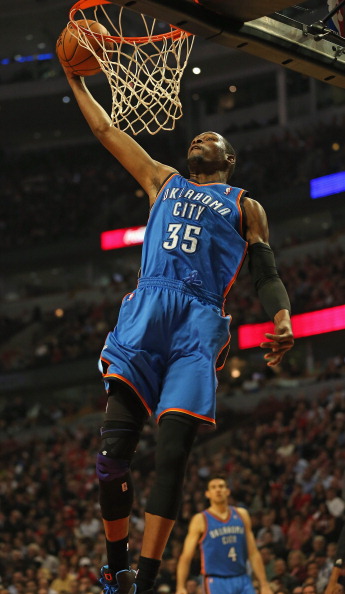 KD has looked great with the ball in his hands, but that's just it – he's back to "sharing" the ball with Westbrook, which simply means Westbrook hoists terrible shots 80% of the time while KD destroys the opposition in remaining 20%. Seriously, the Thunder have got to be wondering if they made the right choice in keeping RW and letting Harden go. Durant meanwhile, is averaging career highs in assists, blocks and steals. He's gunning for Bron, but he hasn't got the teammates to back him up. Line of the week: 23 points, 17 rebound, 7 assists and the 'W' against Portland. Wow.
Carmelo Anthony (Last week: NR) Team record: 3-0; 26 ppg, 7.2 rpg, 1.7 apg, 1 spg, 1 bpg, 43% FG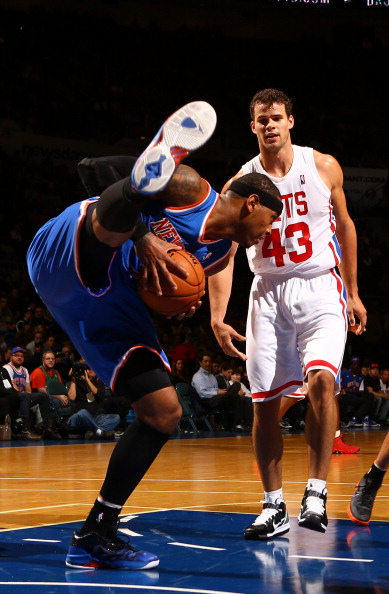 The Knicks are *gulp* leading the East? Who saw that coming? They've outscored their opponents by over 19 points per game and Melo's volume scoring is a big part of that. It appears as if Melo's finally matured and committed on defense. The game against the Heat had him diving into the stands for loose balls! A big part of the Knicks' success is their hot three-point shooting so far and Melo's leading the charge with a mind-boggling 6 3-pt attempts per game, converting them at a 33% clip. The biggest problem with the Knicks is consistency and the NBA regular season is a grind; can Melo keep up the defensive intensity? He's in the MVP discussion. For now.
Chris Paul (Last week: 3) Team record: 4-2; 17.5 ppg, 10.7 apg, 3.8 rpg, 2.2 spg 47% FG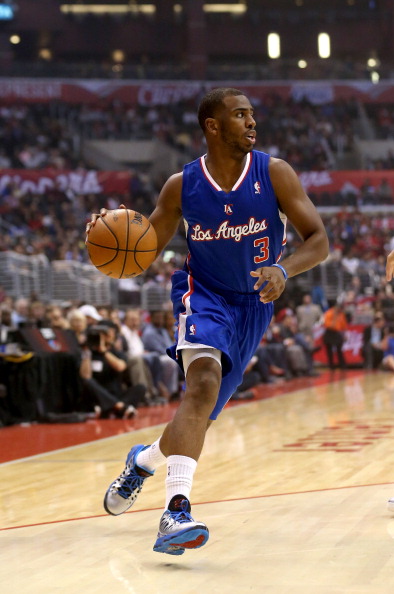 If Paul had been playing with teammates as good as his current one last decade, he'd have had a genuine shot at the MVP. It's just bad luck that he's up against Bron and KD at their very best, because Paul has turned the Clippers into the NBA's dark horse this season. With Jamaal Crawford shoring up the bench and Paul's knack for upping his teammates' efficiency considerably, the Clips have started the season well, blowing out the Spurs on Wednesday in addition to their opening week W over their more illustrious sister team in LA. Paul, meanwhile, has three double-doubles in five games despite playing a career low 33 mpg.
Rajon Rondo (Last week: 4) Team record: 2-2; 16 ppg, 12.5 apg, 5 rpg, 2 spg, 57% FG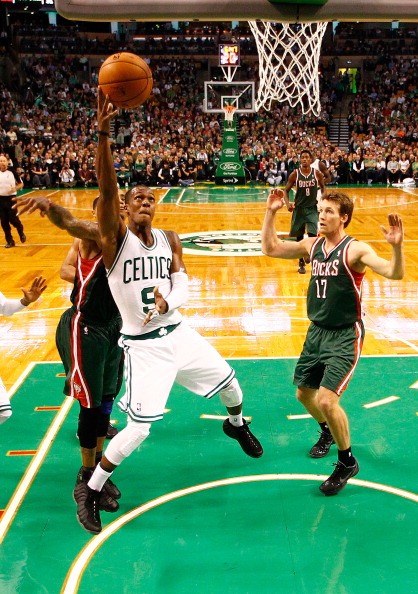 The Celtics have always been a playoff team, willing to forsake a few wins here and there in the regular season. With Avery Bradley's return, they're still capable of reaching 50 wins. But this is really Rondo's moment to shine; given the offseason unpleasantness with Ray Allen and the (considerable) muscle of the Celtics behind him, Rondo can't afford to be the sulky sometimes-genius of previous seasons. Can he hang with the big boys or not? His scoring average is easily a career high, but he's still not getting to the line enough (3 FTAs per game) and that's really the measuring stick for Rondo.
Kyrie Irving (Last week: 8) Team record: 2-3; 24.6 ppg, 6.2 apg, 4.2 rpg, 45% FG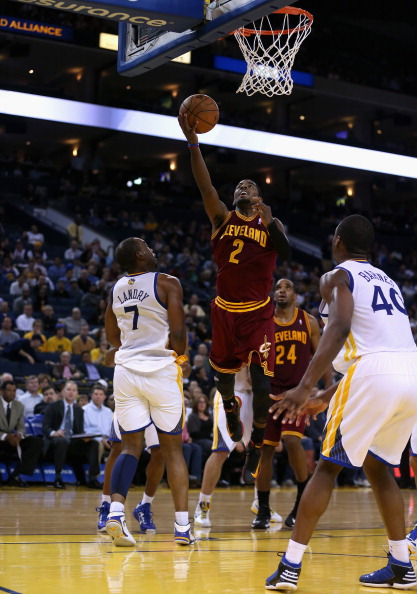 The Cavs are finally a must-watch team again, thanks to the electric back-court that is Waiters-Irving. Kyrie is averaging two more made FGs and FTs per game from his rookie season, which has turned him into a scoring machine. Oh, and he's shooting a scorching 44% from behind the 3-pt arc. The Cavs will stay close to .500 all season, and Mr. Irving will be the dude to thank.
James Harden (Last week: 5) Team record: 2-2; 30.3 ppg, 5.3 apg, 5.5 rpg, 49% FG, 5 TOpg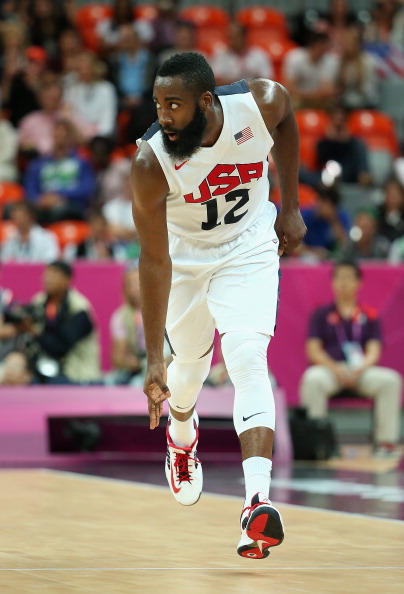 After a crazy week, the bearded Rocket finally comes to ground. With sub 20-pt outings in his last two games, teams are adjusting to the Bearded One's genius now. But it is only a matter of time before he rises again. The league's leading scorer (!) is averaging 6.3 3-pt attempts per game and hitting only 28% of them. You can be sue stat-geek GM Daryl Morey has already pointed that out to James.

Tim Duncan (Last week: 6) Team record: 4-1; 17.4 ppg, 9.4 rpg, 2 bpg, 48% FG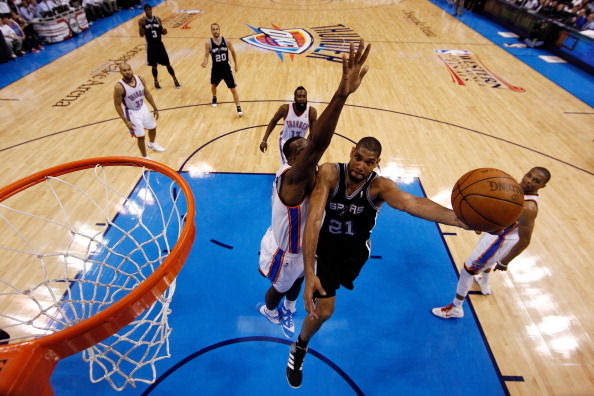 It feels wrong to have any Spur on an MVP list because that team is so good that they don't have a most valuable player. Each player takes efficient shots, knows his role, plays hard defense and passes to the open man. Duncan's posting great numbers, but it's Greg Poppovich who is once again the real MVP here. Apart from a 10 point, 6 rebound stinker against LAC, Duncan's had a good week, posting 3 double-doubles in his five games thus far.
O. J. Mayo (Last week: NR) Team record: 4-1; 21.6 ppg, 3.2 apg, 3.6 rpg, 50% FG 1.8 TOpg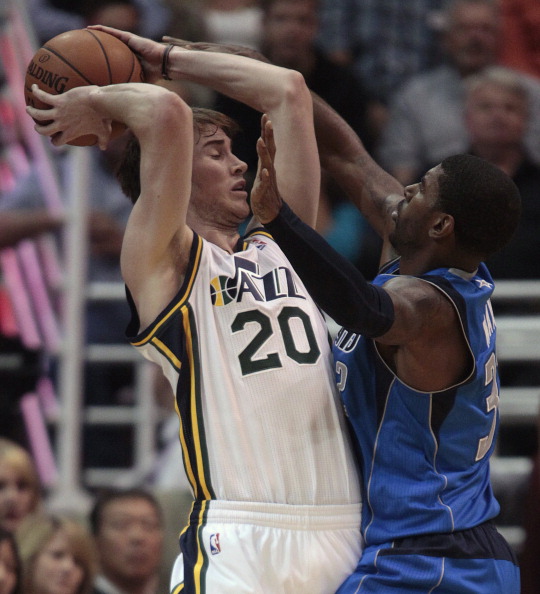 Mayo is the hero of an unlikely Dallas renaissance in the NBA. Sans Dirk, the Mavs have started the season 4-1, and have been scorching their opponents from beyond the arc. Mayo is averaging 4.2 3-pt makes per game, converting a 63% clip. Advanced statistics just went and banged its head on a wall.
Close, but no cigar: Dwyane Wade (MIA), Marc Gasol (MEM), Kobe Bryant (LAL)
And now for the final act, the jaw-dropping, heart-stopping player who is our no. 1 player in the NBA by efficiency stats (30. 56 PER), we give you:
Honorary #1: Rasheed Wallace (Last week: in a chaise-longue in the Bahamas) Team record: 3-0; 5.3 ppg, 2.0 rpg, 0.7 bpg in a mere 6.7 mpg!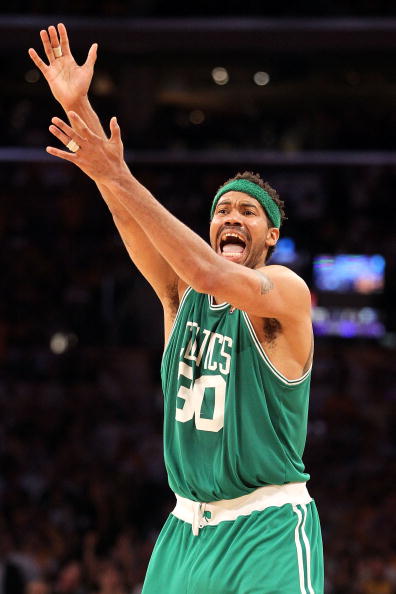 Don't you just love the NBA?