The Houston Rockets appear to be focusing on a return to competitive basketball in the near future. As such, are potential trade candidates with the fourth overall pick in the upcoming NBA Draft.
According to Jake Fischer of Yahoo Sports, the Houston Rockets have been active in exploring potential trade partners for their top-five draft pick.
"The Rockets are fielding trade interest for the fourth overall selection, as well. It's hard to lock any team in the top 10 as a strong bet to remain where it's been slated since those pingpong balls bounced out of the Smartplay machine at McCormick Place," Fischer wrote.
•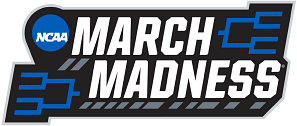 Following the acquisition of highly regarded head coach Ime Udoka shortly after the season ended, the Rockets are expected to accelerate their roster rebuild.
Recent rumors have sparked speculation about the possibility of James Harden returning to Houston, further fueling the notion that the Rockets may deviate from their original plan of building their roster through the draft.
"Houston is positioned to have around $60 million in salary-cap space this offseason. Keith Pompey of the Philadelphia Inquirer reported. "That's great for Harden, who intends to opt out of his $35.6 million deal for next season with the Sixers and become a free agent."
He continued.
"Sources have said his interest in returning to Houston is mutual and not a ploy to get a lucrative deal out of the Sixers. His mother still lives in the city. He has several business ventures there. And, as one source said, "He's treated like a god in Houston."
Nevertheless, the Houston Rockets must ensure they receive a fair-value return on their draft pick, otherwise, it could make sense to keep the selection and look for a ready-made prospect to help round out the team's roster next season.
---
Ime Udoka could poach three Boston Celtics assistants
In light of Ime Udoka's appointment as head coach of the Houston Rockets, there is widespread speculation that he may consider bringing some of his former assistants with him. Gary Washburn of the Boston Globe reported that Ben Sullivan, Aaron Miles, and Mike Moser, who initially joined the Celtics coaching staff to work alongside Udoka, could all potentially depart this summer to join Udoka's staff in Houston.
"According to an NBA source, assistants Ben Sullivan, Aaron Miles, and Mike Moser are expected to join Ime Udoka's staff in Houston, leaving three or more openings on Mazzulla's staff," Washburn wrote. "There are a number of former head coaches and quality assistants who would likely be interested in coming to Boston to work with the likes of Jaylen Brown and Jayson Tatum and help the Celtics win a championship."
However, the Boston Celtics may not be too worried about losing some of Ime Udoka's former assistants, as that would allow Brad Stevens and Joe Mazzulla to build a coaching staff that shares the team's current offensive and defensive vision.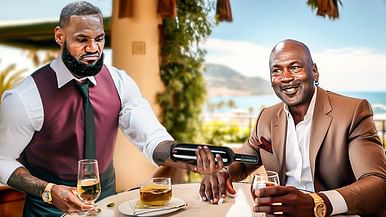 How is Michael Jordan officially richer than NBA's 10 richest players?!