NBA: Top 5 sophomores in the NBA in 2013
4. Anthony Davis, New Orleans Pelicans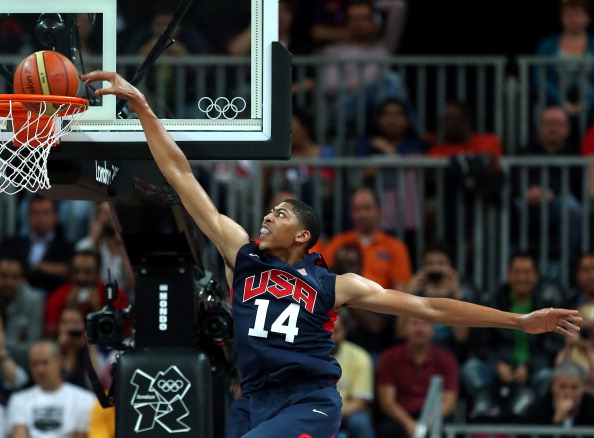 The no. 1 draft pick has established himself as one of the best up-and-coming players in the league. The 6'10″ Power Forward might be the best player the New Orleans Pelicans (formerly known as Hornets) have acquired since the departure of Chris Paul.
The focal point of the struggling Pelicans, Anthony Davis might be the star player they have been hoping for to fill the void left by CP3. And they got him as young as they come.
Davis can produce at both ends of the court: he averages 13.5 PPG, 8.2 RPG, 1.8 BPG and 1.2 SPG. Davis missed 18 games last season with a shoulder injury, but was always an integral part of the team every time he stepped onto the court.
Davis is big, athletic, has a good vertical and above all has immense scope for improvement. He'll be a star to look out for in the near future. If the Hornets build a team around him, complementing his skill set, the Pelicans will be a team to watch out for.