With the Chicago Bulls falling short of expectations again, DeMar DeRozan has become a hot name in the trade market. If the Bulls do decide to push the reset button, there is sure to be a market for the five-time All-Star.
If DeMar DeRozan becomes available in the coming weeks, the LA Lakers will likely be in the mix to acquire him. With a variety of contracts on their roster, they have the pieces to get something done.
A simple way to get DeRozan to LA would be to send Russell Westbrook to Chicago along with a future first-round pick. However, there is another route they could take.
•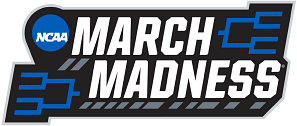 If the Lakers want to consolidate contracts, they can send a package of Patrick Beverley, Lonnie Walker and Damian Jones to the Bulls. Draft compensation will also need to be added, but this trio will make a trade possible from a salary-matching standpoint.
DeRozan, 33, is in the second year of a three-year, $81.9 million deal. He's played in 46 games this season and is averaging 26.4 points, 4.9 rebounds and 5.0 assists. Also, as a native of California, he'd likely welcome a deal of this sort with open arms.
Does DeMar DeRozan turn the LA Lakers into contenders?
No matter which path they went to acquire him, the LA Lakers would be in the realm of contention if they added DeMar DeRozan. Not only does he bring in more size, but he is a reliable shot-creator who can be put next to LeBron James and Anthony Davis.
Following the trade for Rui Hachimura, the Lakers have addressed some of their depth concerns. If they kept Russell Westbrook and still acquired DeRozan, they'd have all the firepower they need. Their may be some weaknesses, but the roster could at least be competitive against other top contenders in the Western Conference.
The main concern with bringing in DeRozan is that he isn't much of a 3-point threat. LeBron and AD are at their best when the floor is spaced with relaible kick-out options around them. So far this season, the Bulls All-Star is shooting a measly 32.4% from deep on 1.4 attempts per game.
Outside of the spacing issues, DeRozan could help the Lakers in their quest for a title. He can take scoring and facilitating duties off LeBron's plate and be a pick-and-roll partner with AD. Having three elite talents who can go get their own shot would make the Lakers a tough opponent come the postseason.