New Orleans Pelicans guard and NBPA President CJ McCollum made a statement regarding Kyrie Irving's comments late on Sunday. Keeping in mind the future that has been traced out for Irving, McCollum expressed his expectations of this situation being a learning experience for players in the league.
Kyrie Irving recently found himself in an extremely complicated situation. After one of his tweets showing support for a movie propogating antisemetic sentiments went viral, Irving faced massive backlash from the media.
The fallout from the situation saw Irving argue with reporters and other members of the media. However, the consequences were far more dire.
•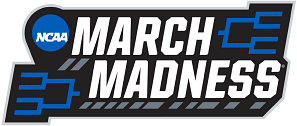 The Nets guard eventually found himself suspended from basketball activity. Additionally, Nike also suspended their relationship with the guard days prior to the release of the newest line of Kyrie's signature shoe.
In light of all this chaos, Irving apologized for his actions. However, collateral damage has seen a lot of sentiment hurt in the process.
With several NBA players voicing their stance against hate speech, Irving was in a complicated position with the league. However, Pelicans guard and NBPA president CJ McCollum made a rather reassuring remark about the situation.
He spoke on the matter after New Orleans' loss to the Atlanta Hawks. As per ESPN's Andrew Lopez, he said:
"I think the important part was he did apologize. He's displayed empathy now. I think this is a learning experience in which I don't think he understood the magnitude of the movie because he didn't watch it.
"I don't think he understood the magnitude of the people that were affected, how they were impacted and how fast hate can spread and how this can snowball."
While highlighting how he had been gathering information on the matter, McCollum mentioned that Irving stood against antisemitism. However, he also clarified that with regards to all existing controversies, he could only really speak about his own stance.
He also added how he believed the case could be a learning experience for players about the power of social media and the impact of their comments. He said:
"The important thing to learn about this situation is you have a platform. You have to be careful with how you use it," he said. "You have to vet everything you post. I think this is a situation we can all use as a learning experience for all of us as players. ... You have to be careful with what you're posting."
CJ McCollum placed a lot of emphasis upon doing research. With social justice matters impacting several communities, proper research paired with immense outreach could go a long way in painting the situation correctly.
---
Kyrie Irving has the chance to return to the NBA
Following Kyrie Irving's suspension from the Brooklyn Nets, it is evident that the superstar has lost a lot of currency with the league. In light of his actions, Irving also faced major criticism as the consequences of his actions impacted the general public.
Read: "This is what you are fueling Kyrie Irving" – Non-partisan group blames Kyrie Irving for disseminating racial animosity after 'Jews Kill Blacks' graffiti emerges in Atlanta
Pairing the controversy with issues in the past, many believed that Irving would find himself out of the NBA.
However, as per a report by Shams Charania, the Nets have proposed a list of tasks which could facilitate Irving's return to the NBA. With six tasks that involve charity work, apologies and culture-specific learning and training, Irving has a path laid out for him to return to the league.
Whether this could be beneficial for the NBA is a matter of speculation. However, Irving certainly has a lot of work to do if he wants to remain in the league.
Considering that the Brooklyn Nets have won their last two games without a guard, Kyrie Irving may not be in as favorable of a position as he believes.