New basketball league on TV in India: ASEAN Basketball League (ABL) on ESPN Star Sports
938 //
13 Dec 2012, 16:19 IST
In January, ESPN Star Sports will air matches from the ASEAN basketball league in India. There was a time not too long ago when ESPN and Star Sports used to air NBA matches. Slowly Ten Sports came into the picture followed by Sony PIX. And then both Ten Sports and ESPN and Star Sports went out of the picture as Sony SIX came in with exclusive rights of all NBA matches on TV in India.
That does not mean that there's a monopoly of NBA when it comes to basketball on TV in India. There are other leagues being aired on TV besides the NBA. Liga Endesa is one of them, the Spanish Basketball league aired on Sony SIX.
Yesterday it was announced that ESPN Star Sports will telecast the games of the league from January, when its season begins on the 11th.
Peter Hutton, MD, ESS said, "We see prime time Friday night basketball as a powerful tool to further popularize the ABL. We're very impressed with the league's willingness to help us jointly grow the sport.
"In addition to telecast of matches, there will be a weekly show 'ABL Crossover', a magazine style program which includes entertaining off-court segments with a lifestyle spin as well as game highlights, news and interviews with ABL personalities across the region", he added. 
A casual fan may take time to warm up to these new leagues. Fret not, we are here to warm you up. Liga Endesa has teams with names like Mad Croc, and it has only 18 teams so it ought to be easier to identify with them. If you are familiar with the names of Spanish football teams in La Liga, this should help you familiarize yourself with the teams in Liga Endesa.
https://www.sportskeeda.com/2012/12/11/liga-endesa-and-la-liga-football-and-basketball-teams-from-same-cities/
Coming back to this league, ABL, the teams of ASEAN basketball league have names which are easier to remember, with names like Slammers, Patriots and Warriors. What makes it easier is that there are only six teams, one from each of the following countries:
Indonesia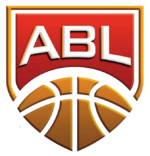 Malaysia
Singapore
Thailand
Vietnam
Philippines
The first question which popped in my head after looking at that, why can't India be a part of this league? Its because India is not a part of the ASEAN countries, which stand for Association of South East Asian Nations.
But that shouldn't stop it from playing in this league. On 20-21 December 2012, a ASEAN-Indian Commemorative Summit is scheduled to take place in New Delhi to celebrate the 20th anniversary of the establishment of relations between ASEAN and India. A perfect time for the Indians to put forward their name for participation in this league.
It all seems so easy in theory. But it would be a golden opportunity for our players to gain regular exposure to competitive basketball with foreign countries. This league allows teams to import two non-ASEAN players so even if India doesn't play as a team, Indians can still strive to play in this league. Currently the imports are from Philippines and USA.
In 2013, the ASEAN basketball league will start in January and end in June to coincide with FIBA calendar of tournaments. The appeal of a league doesn't just lie in the quality of the teams. Having competitive balance is more important. Who would want to watch the Lakers go up against the Bobcats or the Heat battle, rather batter, the Wizards night after night. Another factor is how well we can relate to the teams. This league which is being modelled after the Euroleague, has that issue taken care of, with one team from one country its easy to find a team to cheer for.
The ABL tips off its fourth season on 11 January 2013 featuring a rematch of last year's final between the San Miguel Beerman and the defending champion Indonesia Warriors. A lot of people in India don't have Sony SIX, now they can catch hoops on ESPN Star Sports next year.